BODY WEIGHT: 193.6 lbs
I feel soreness all over my body today. What a wonderful feeling that I have missed. Had 33 ounces of smoothie, a concoction that Brooke made. Later on I ate 4 open faced sandwiches with a tofu salad recipe piled on top.

Then, I spent the rest of the day in the car, taking care of real estate business. I didn't get home until 9pm.
At this point, having not eaten in 9 hours, I was starving. I did my old habit of opening the fridge to see what to devour. My eyes went straight to the peanut butter and jelly, and I fantasized about eating 2 or 3 pb and j sandwiches. Then, I saw a half bag of kale and a quarter jar of Brooke's raw vegan Caesar dressing. I immediately emptied the bag of kale in a bowl and dumped the Caesar dressing all over it. I gave myself permission to eat all the pb and j sandwiches I wanted AFTER I ate the kale.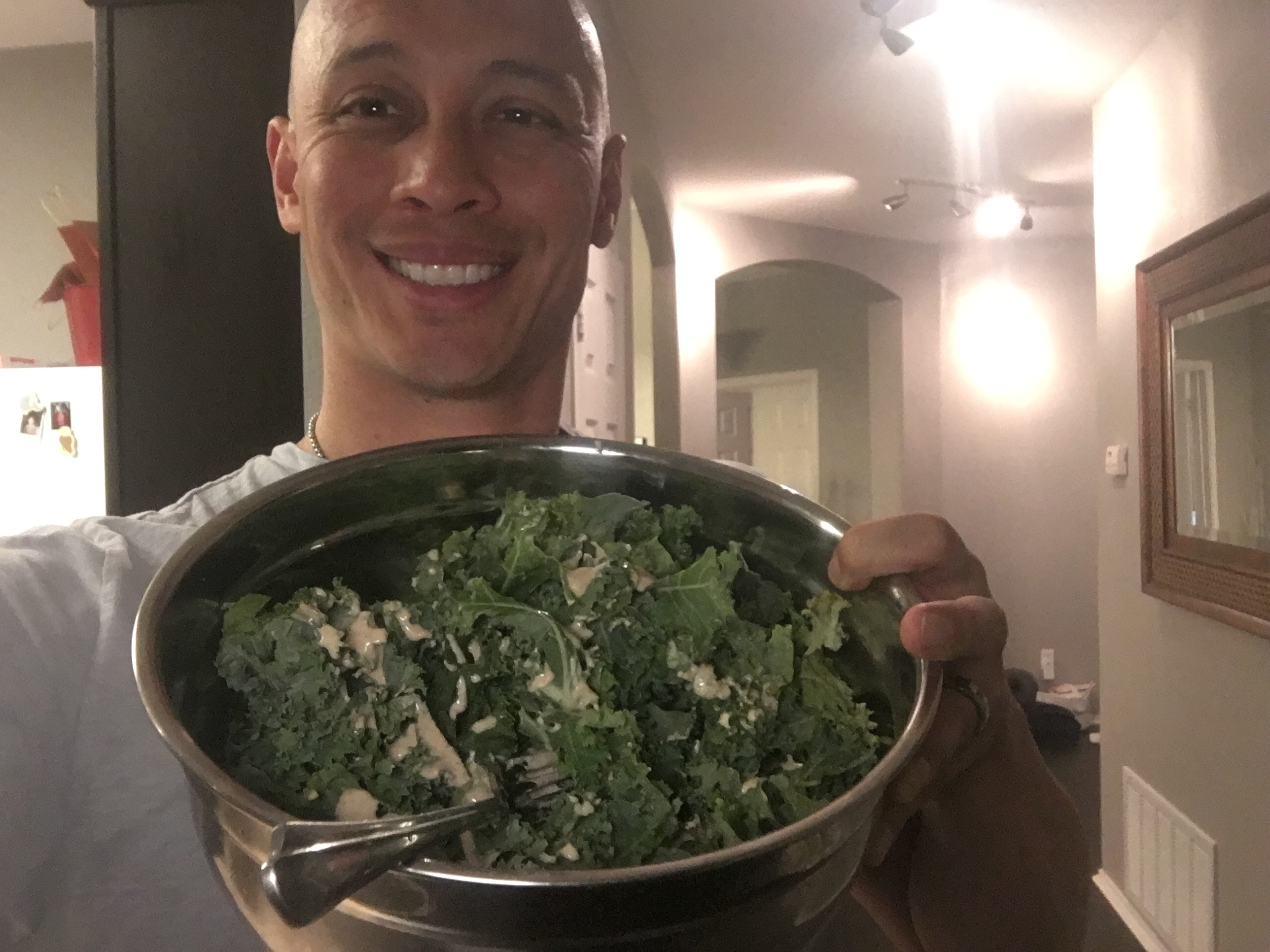 As I ate the kale, my cravings for the pb and j literally died and an uneaten half block of tofu and 2 mandarin oranges started looking better. Wild huh? No joke, the most bland looking food started to seriously become more appealing and my attachment to the pb and j was completely gone.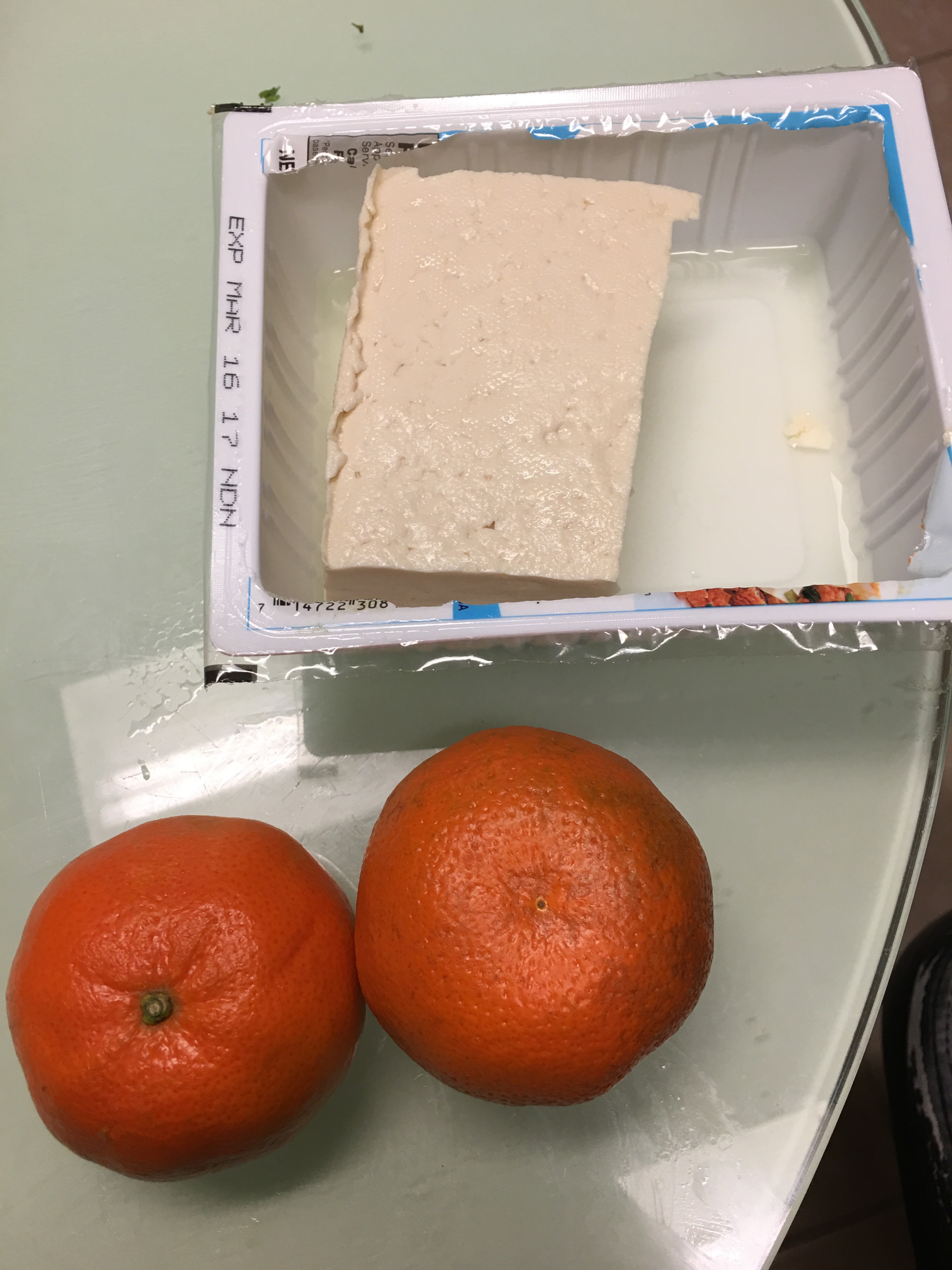 No workout today. Cruise packing time.