YOUR STEP-BY-STEP GUIDE to Quickly
LOSE FAT

,

GAIN MUSCLE

, and

HEAL AT ANY AGE
Thomas created the protocol for Miracle Metabolism to change his life, his family members' lives, and the lives of thousands of his students all over the world. Here's just a sample of what you will learn in Miracle Metabolism:
Learn Ways to Raise Your Metabolism
Understand How to Increase Your Energy
Master Creating a Body That Resists and Reverses Disease
Get Tools to Lose All the Fat, and Gain All the Muscle You Want
Discover the Diet That Saved His Wife's Life From a Deadly Disease and Inspired the Best-selling Book, Goodbye Lupus
Purchase Miracle Metabolism on MAY 20th and receive over $500 in special bonuses.
Miracle Metabolism didn't just help me change my diet, it helped me change my life. My body has been transformed, as I lost weight and gained a sense of wellness. I'm stunned at how much adopting Thomas' program improved my rheumatoid arthritis.

Matt Iseman
Comedian, Actor and winner of The New Celebrity Apprentice
Chapter 1: What Is Metabolism, And Is Mine Slow?

Learn why metabolism is everything in health and fitness. Self-Test Evaluation: do you have a slow metabolism? Let's find out. Let's start raising your metabolism today.

Chapter 2: The Metabolic Miracle - Healing From Disease

Learn the top "healthy" foods that are hurting your health. How to cure an incurable disease – Brooke's story. How to heal with supermarket foods.

Chapter 3: Fat Loss Made Fast And Easy

Learn Thomas's strategies for fat-loss nutrition, fat-loss exercise, and putting it into practice.
Chapter 4: Building Muscle Quickly At Any Age

Learn strategies for muscle building nutrition, muscle building exercise, and putting it into practice.

Chapter 5: Having It All And Keeping It Forever

Discover the inconvenient truths about fat loss and muscle building. This is why so many struggle to do both at the same time. Create your dream body blueprint and learn Thomas's favorite metabolic ninja tactics to keep a high metabolism despite junk food, holiday meals, vacations, and more.
HOW TO GET OVER $500 IN BONUSES
When you purchase your copy of Miracle Metabolism on MAY 20th from Amazon.com, you will be eligible to receive over $500 in exclusive bonuses. Click the button below to learn about all the bonuses you will receive and be notified when to purchase.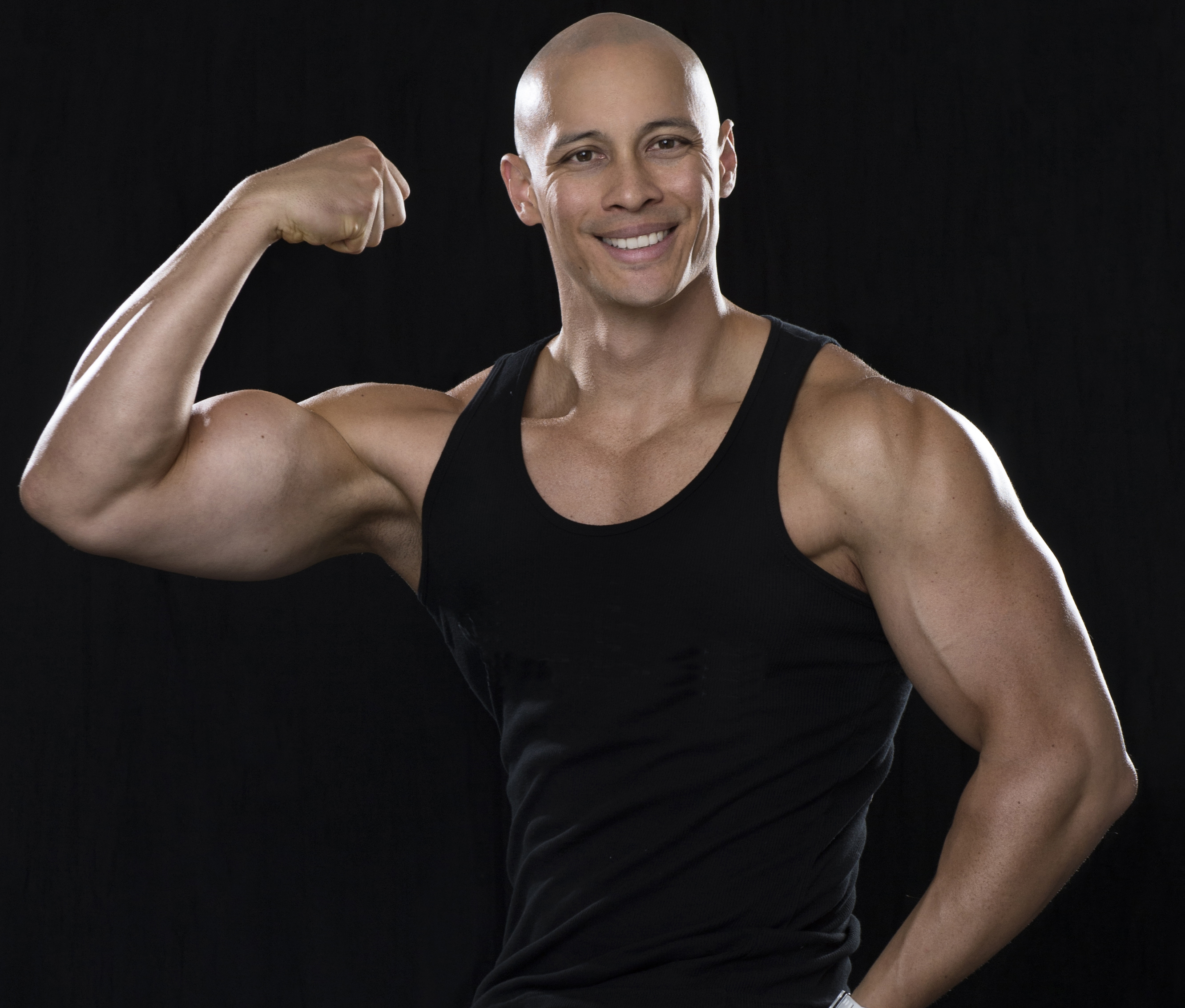 Thomas Tadlock, MS
Celebrity Trainer and Patent Holder who has been recognized as one of the top trainers in the United States. He has shared the stage with inspirational legends such as Anthony Robbins, T. Colin Campbell, Dr. Michael Greger, Dr. Caldwell Esselstyn, Rip Essylstyn, and many more. His first personal training company won the Best of Award seven years in a row, and his second company became the largest indoor fitness Boot Camp in Orange County, CA at the time. He has been featured on MTV, Newsday, Vegan Health & Fitness Magazine, KCal 9, and many other media channels. He is currently the host of the Vegan Body Revolution show, one of the top Vegan Fitness and Bodybuilding podcasts on iTunes, with hundreds of thousands of subscribers world-wide.
Get all the information about the special bonuses. Remember, you must purchase the book on MAY 20th to be eligible to receive them.