It was a late night the day before and today started with a late morning. We checked out of our hotel and headed back to Austin.
The first stop was at an all you can eat Ethiopian restaurant. All but one option was vegan. The food was absolutely delicious. I zeroed in on a few plates of red lentils and roasted beets.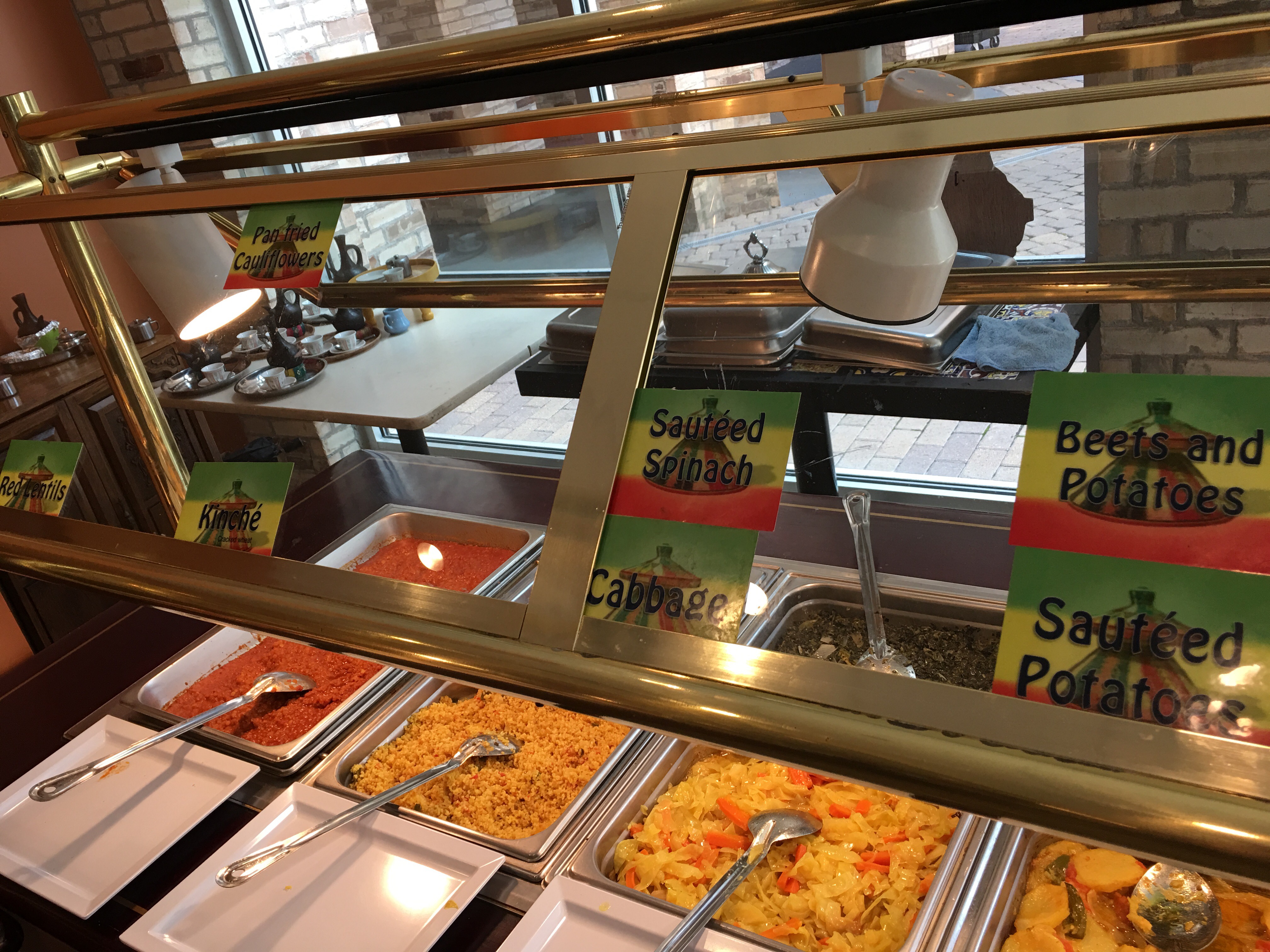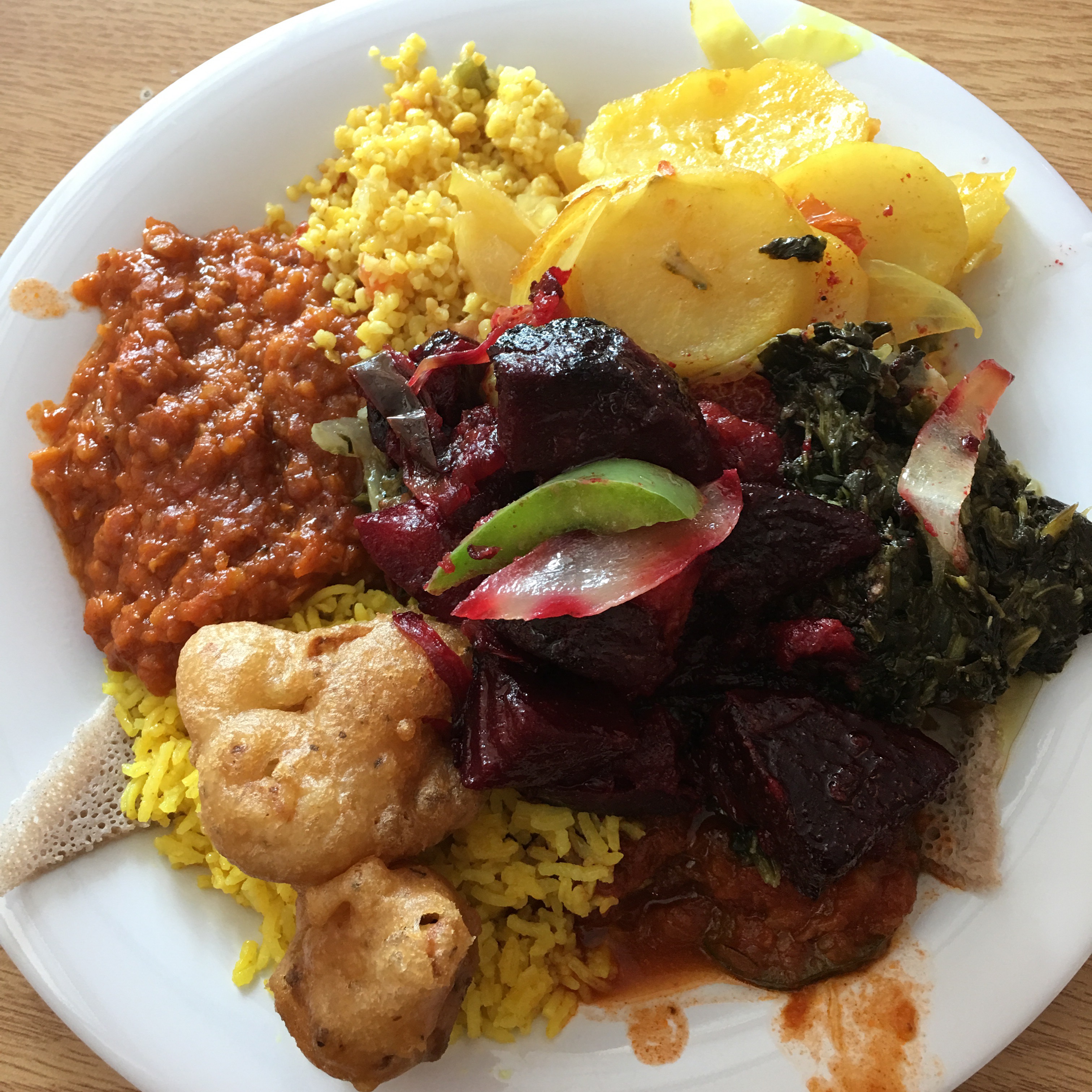 Then, it was off to Costco. We were out of greens so it was time to stock up. I loaded the cart with 4.5 pounds of power greens. Enough to last 2-3 days.
The first thing we did when we came home was mow down a big raw salad. Brooke made her famous raw ceazar dressing so I dumped a pound of power greens in a mixer bowl and poured some of her dressing all over it. Oh it was good. It's one of the easiest ways to get a lot of greens in. Just put her dressing on it.
The recipe can be found in the files section on the smoothie shred fb group.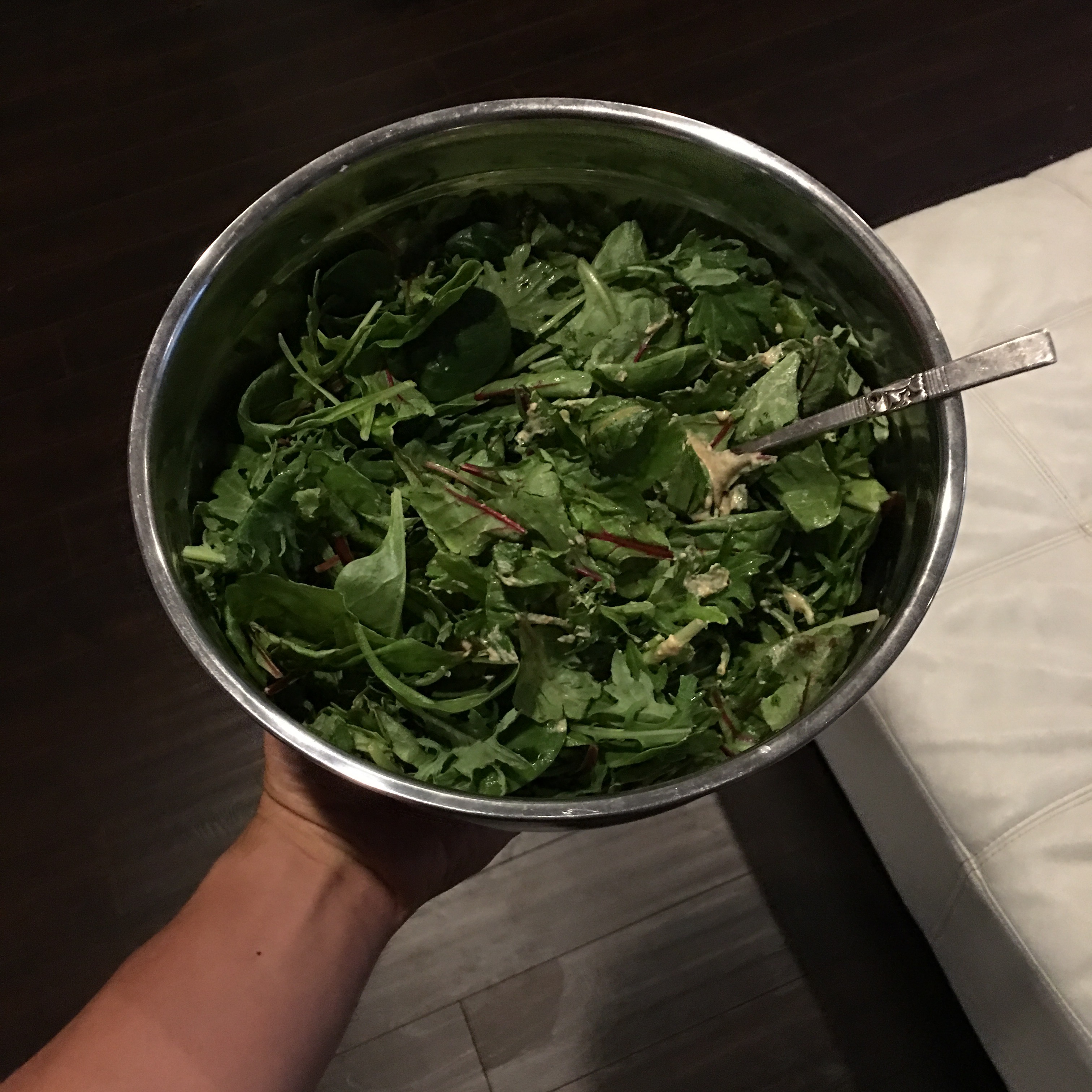 Later on, Brooke made the kids some rice and beans and made me a bowl.
The night ended with some movies and Brooke pulled out the air popper and made a gigantic batch of no-oil popcorn.
NUTRITION
Ethiopian buffet1 pound of power greens with vegan raw Caesar dressing
5 mandarin oranges
2 carrots
Bowl of rice and beans
2 cups air popped popcorn
WORKOUT
None