It just feels so good to get these smoothies in. I drank 2 of them, 33oz at a time. Then it was off to the baseball field to spend some time with the kids playing catch.
Dinner was at Kerbey lane, where I had a Mid-East Salad that consisted of avocado, greens, hummus, tabbouleh, and chickpeas.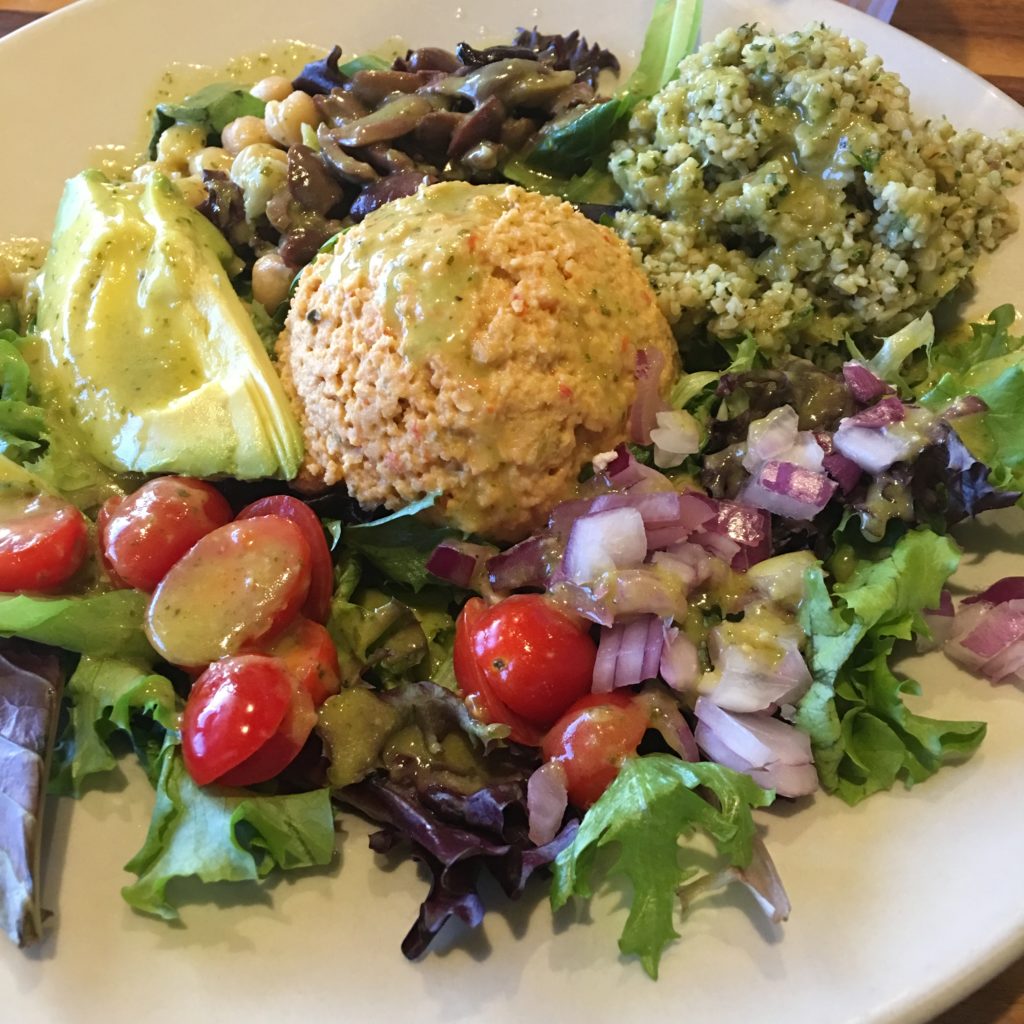 We came home, I had another 33oz of smoothie and then headed out to meet up with a good long-time friend down town. Brooke and I were off to have a date night on the town.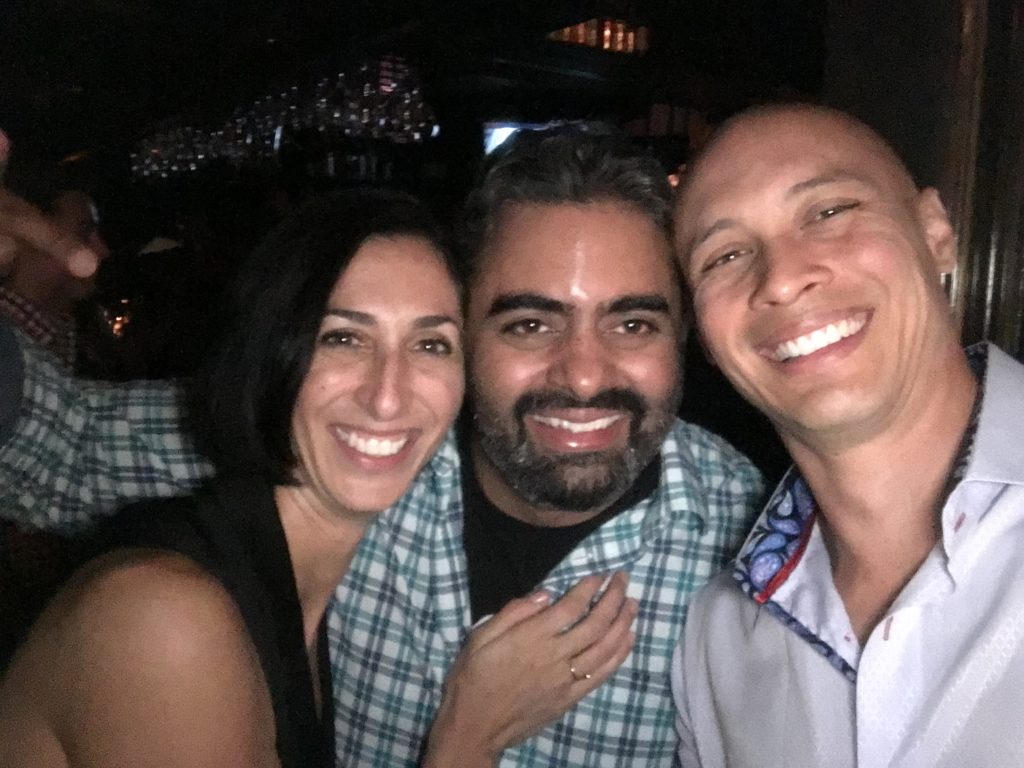 We enjoyed some drinks and then came home and Brooke made a delicious vegan fake-chicken hummus wrap.
NUTRITION
33oz smoothie
33oz smoothie
Kerbey Lane Mid East salad
33oz smoothie
3 Margaritas
2 shots
Vegan chicken hummus wrap.
WORKOUT
45 minutes playing catch.