My journey back home began at 3:30am. I was back home by 11am and the first thing I had was a bowl of home made granola with almond milk.
After that it was a big batch of 8 mandarin oranges. Followed by an outing.
Dinner was a loaded Verts Fallafel Kabop. It was so delicious.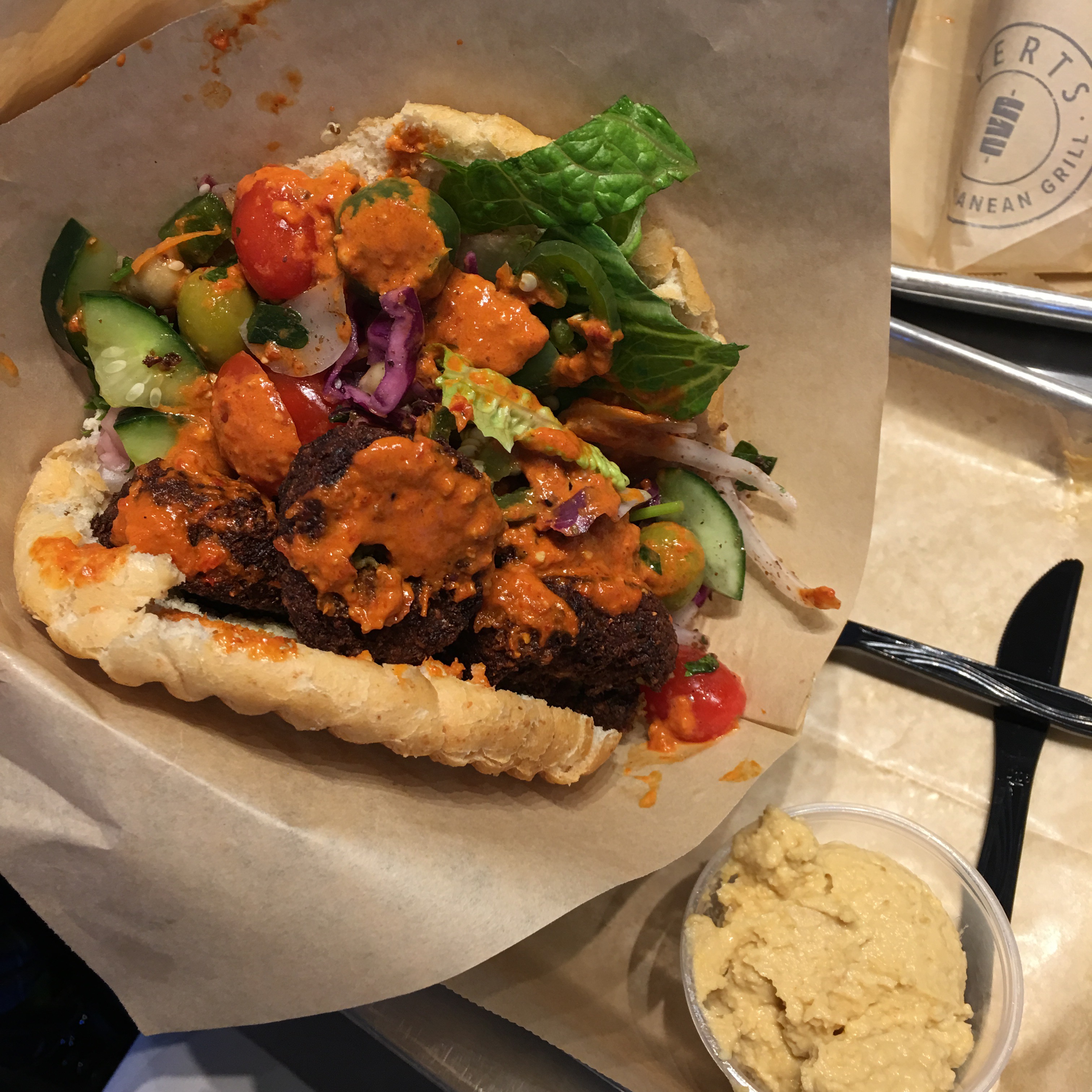 Late night snack was a bowl of frozen cherries and 2 bananas.
No workout.