The day started when I woke up at 8am. I had 2 Nugo bars on the way over to the seminar room. Those things are delicious.

Lunch was a vegan veggie wrap and a plate of fruit.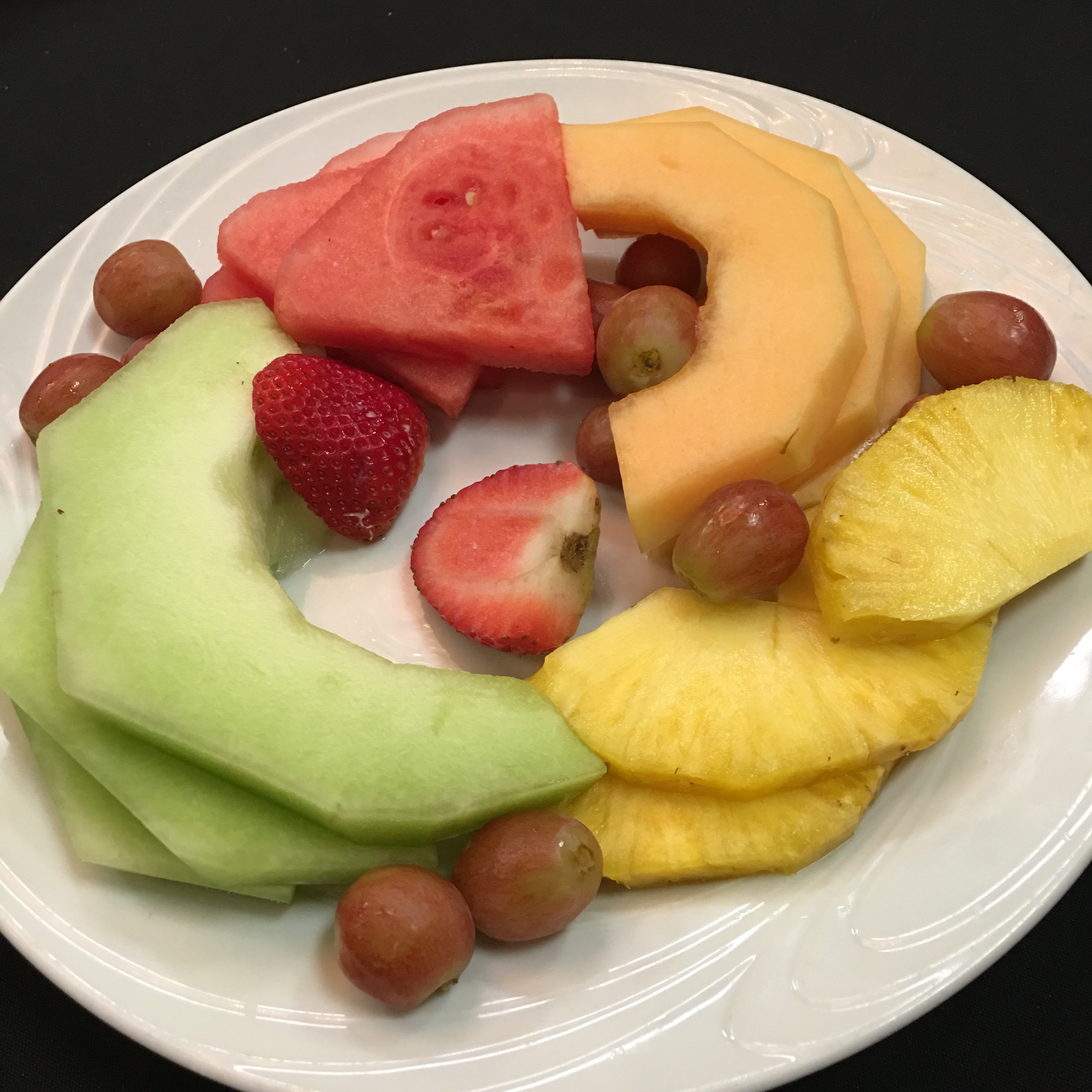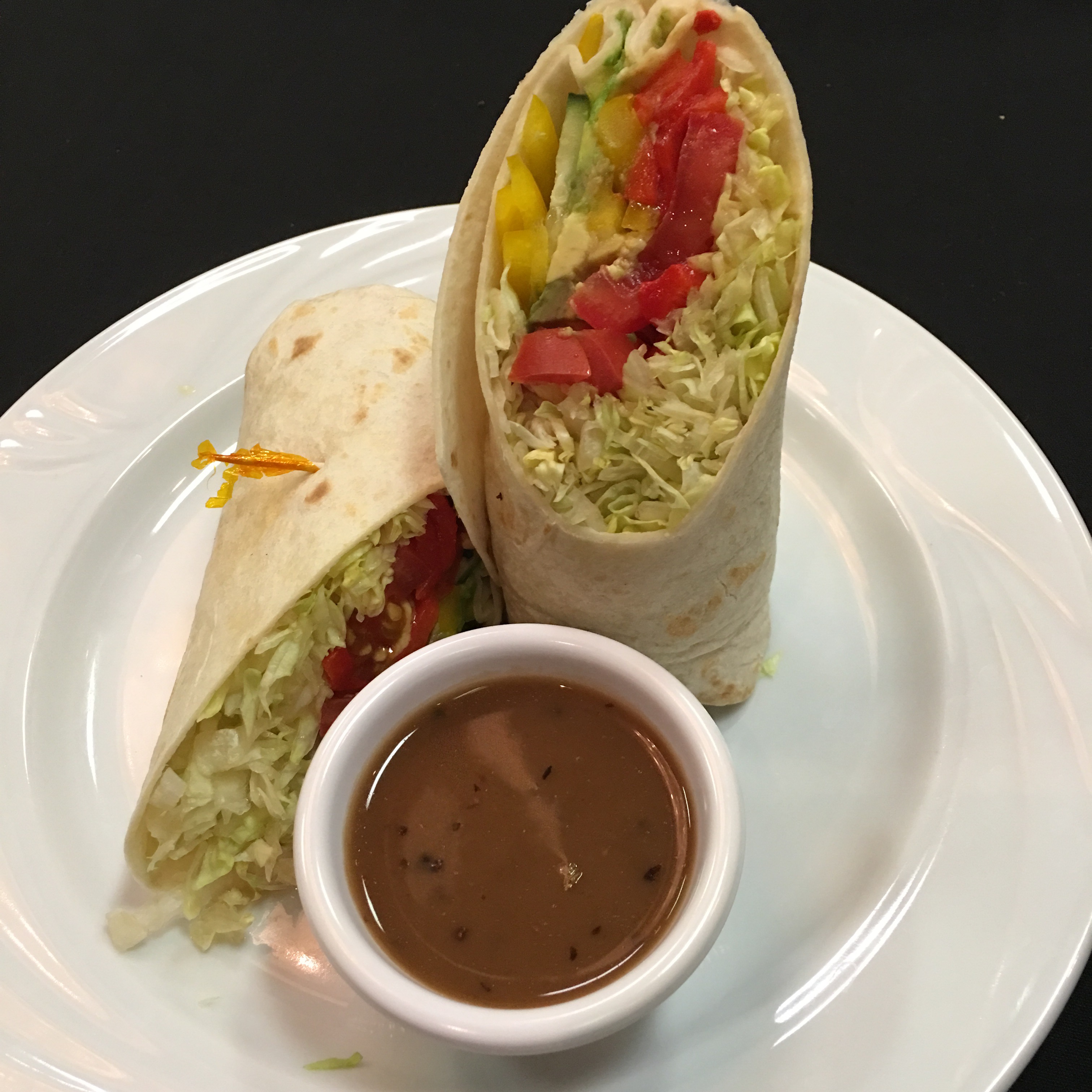 Before dinner my good friend Ruben Mata, author of Stand and Smoothie Shredder, came by to surprise me with a home made beet smoothie.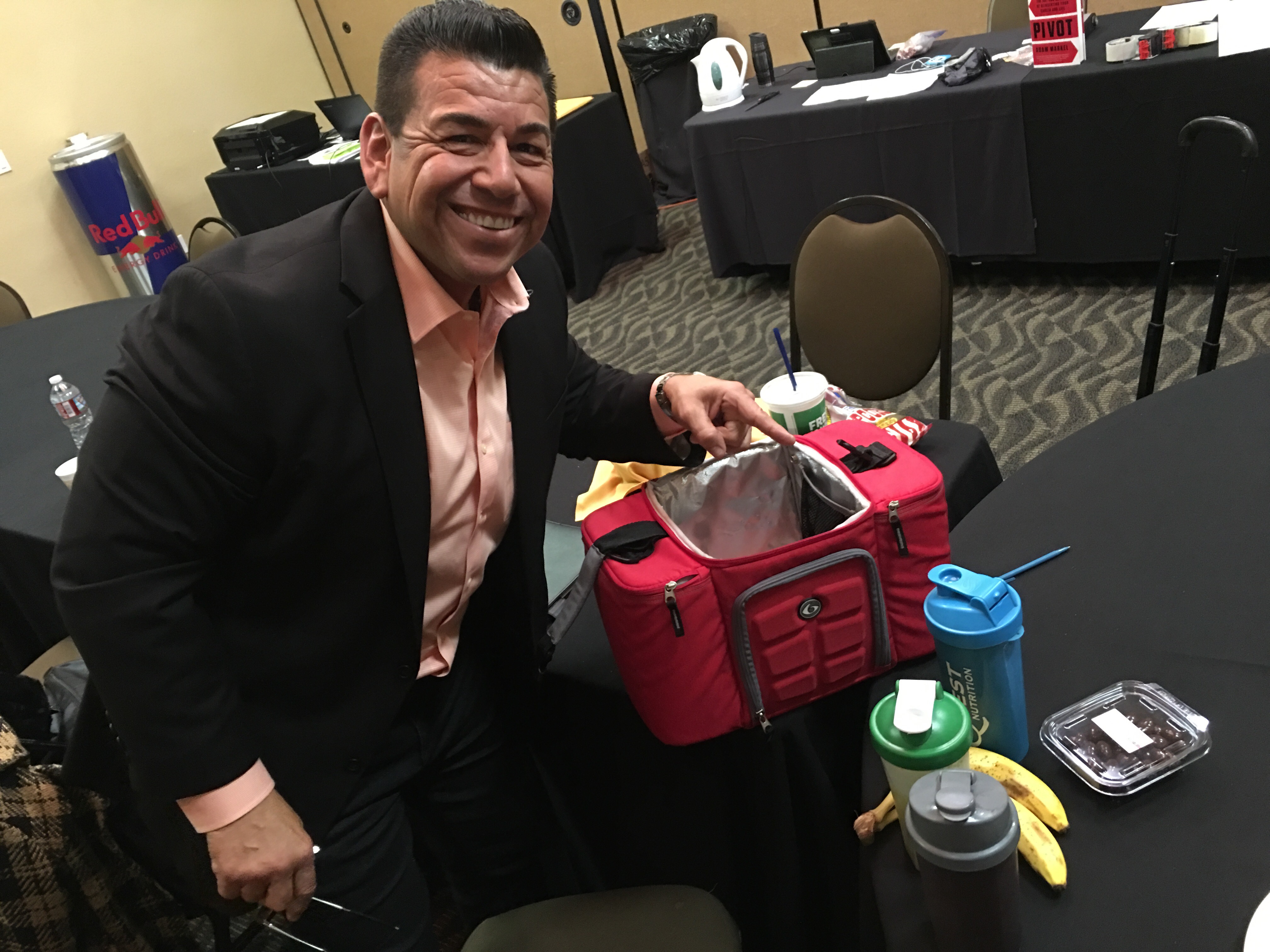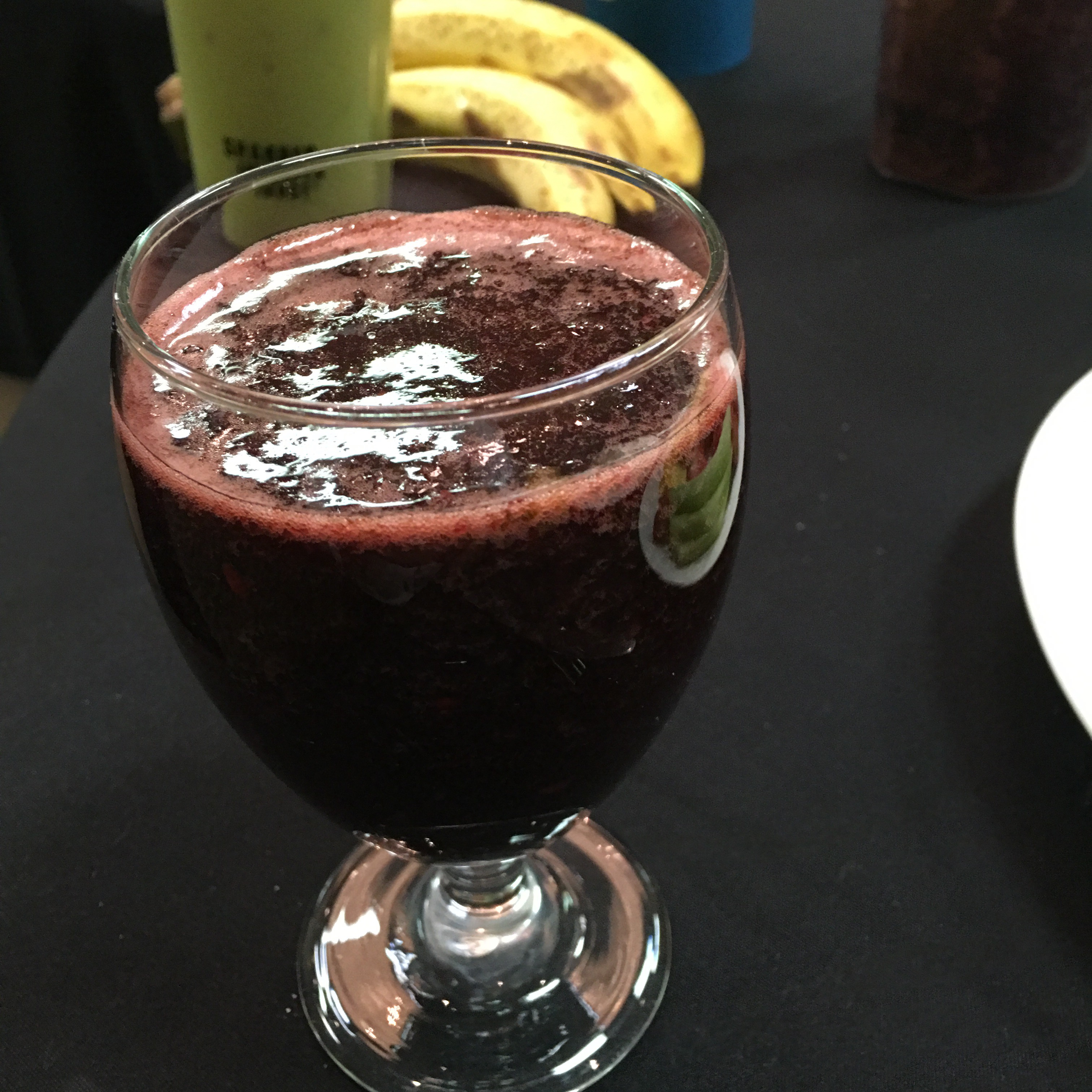 Dinner was 2 roasted Veggie kabobs, rice and a plate of fruit.
I finished teaching the seminar at 7:30pm and we headed out to Fremont Street to see Night Ranger and another band play live. So much fun.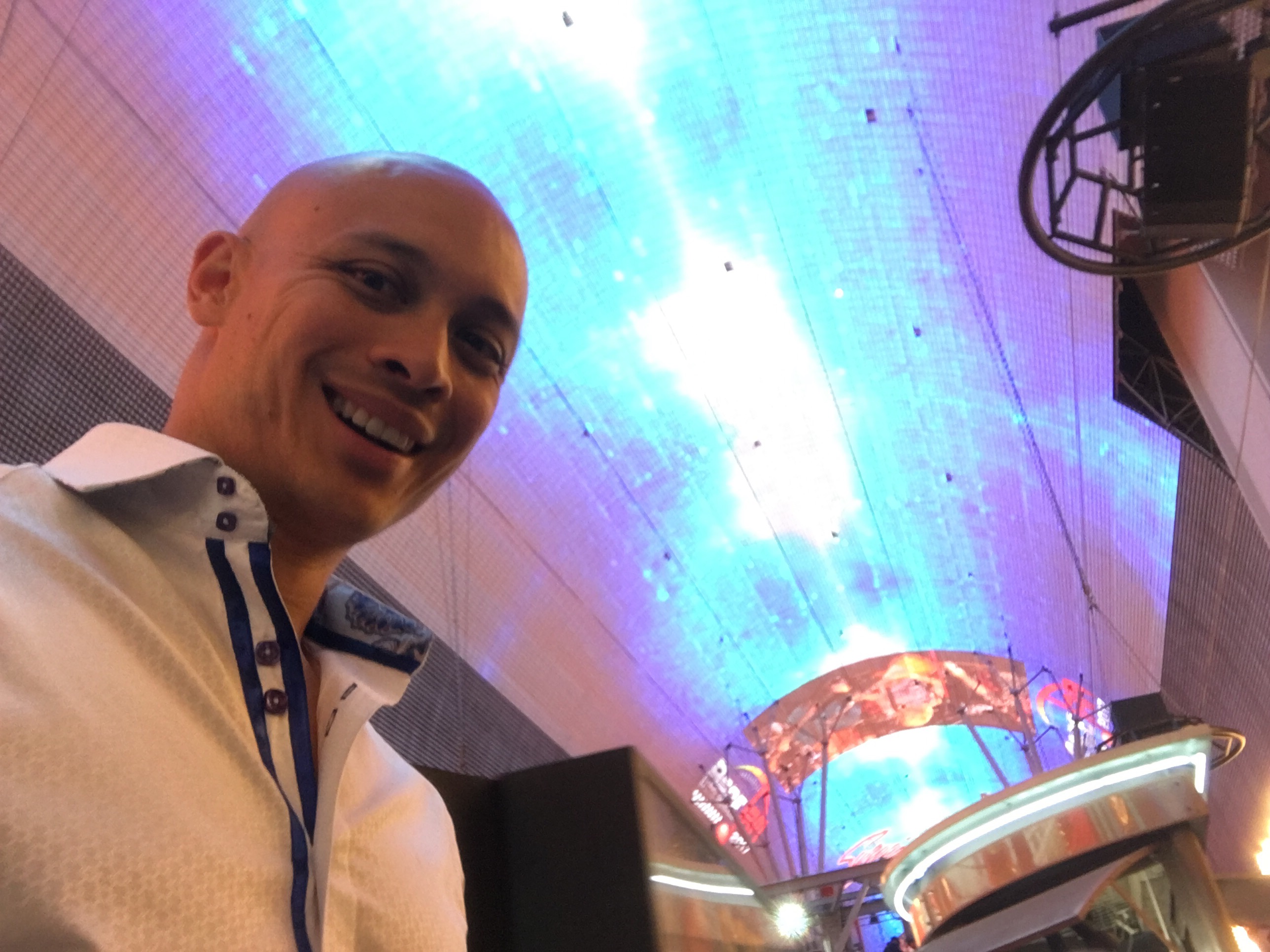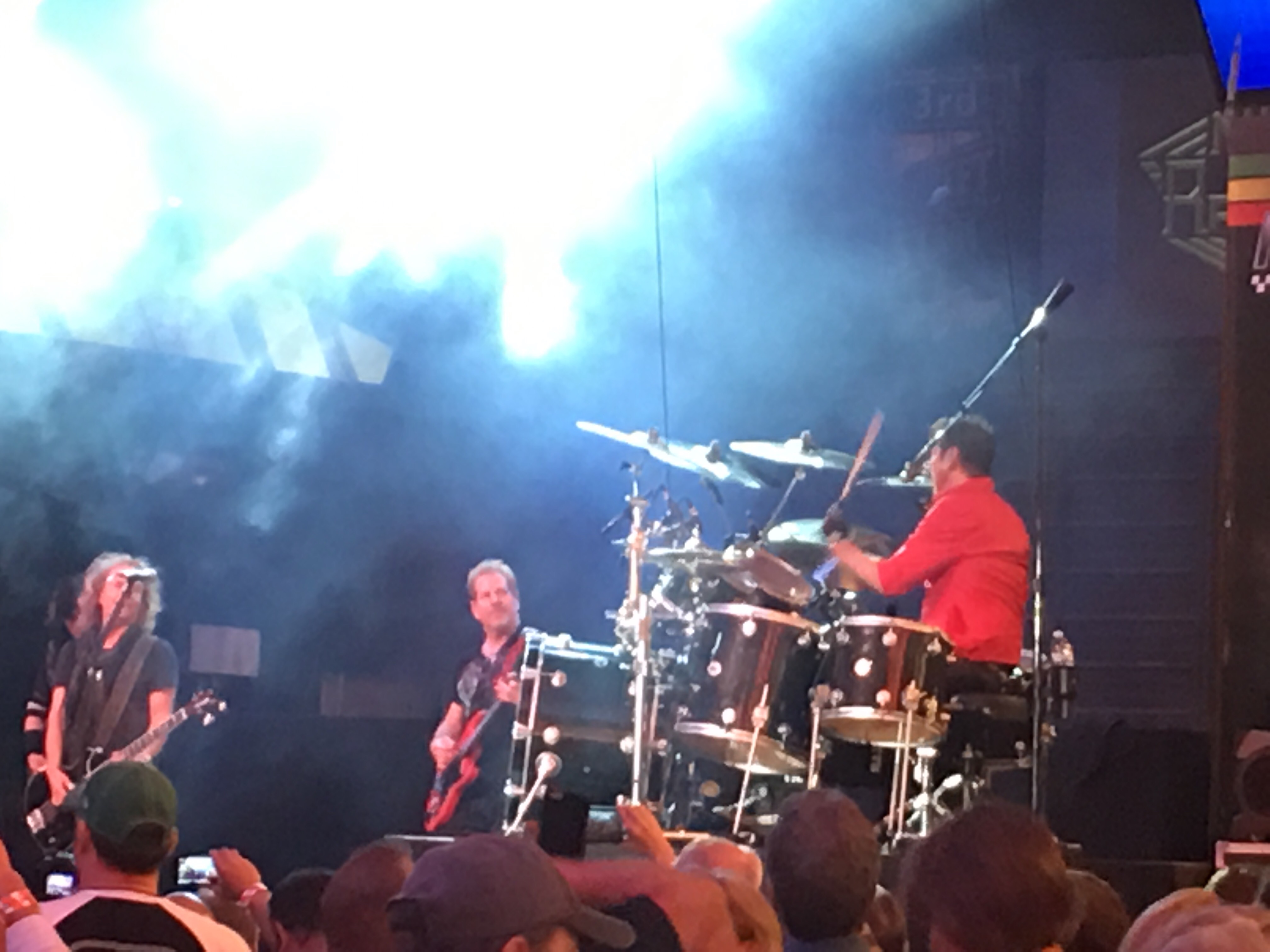 From an exercise standpoint, it was nothing but walking and standing for 3 hours. Not a lot of caloric expenditure, but about 100 calories more per hour than usual.
WORKOUT
9 hours of teaching
NUTRITION
2 Nugo bars
Veggie wrap
Plate of fruit
Beet smoothie
2 roasted veggie kabobs with rice
Plate of fruit