3 pounds of produce in Cozumel. This was the perfect example of a maintenance indulgence day.
Breakfast was a massive bowl of watermelon.
10 minutes into it, the salad bar opens up and I  load up a platter with 1.5 pounds of produce. I'm now calling these my BFS (big friggin salad) salads. Eating that much raw produce at once satisfies my brain in such a way I almost feel euphoric.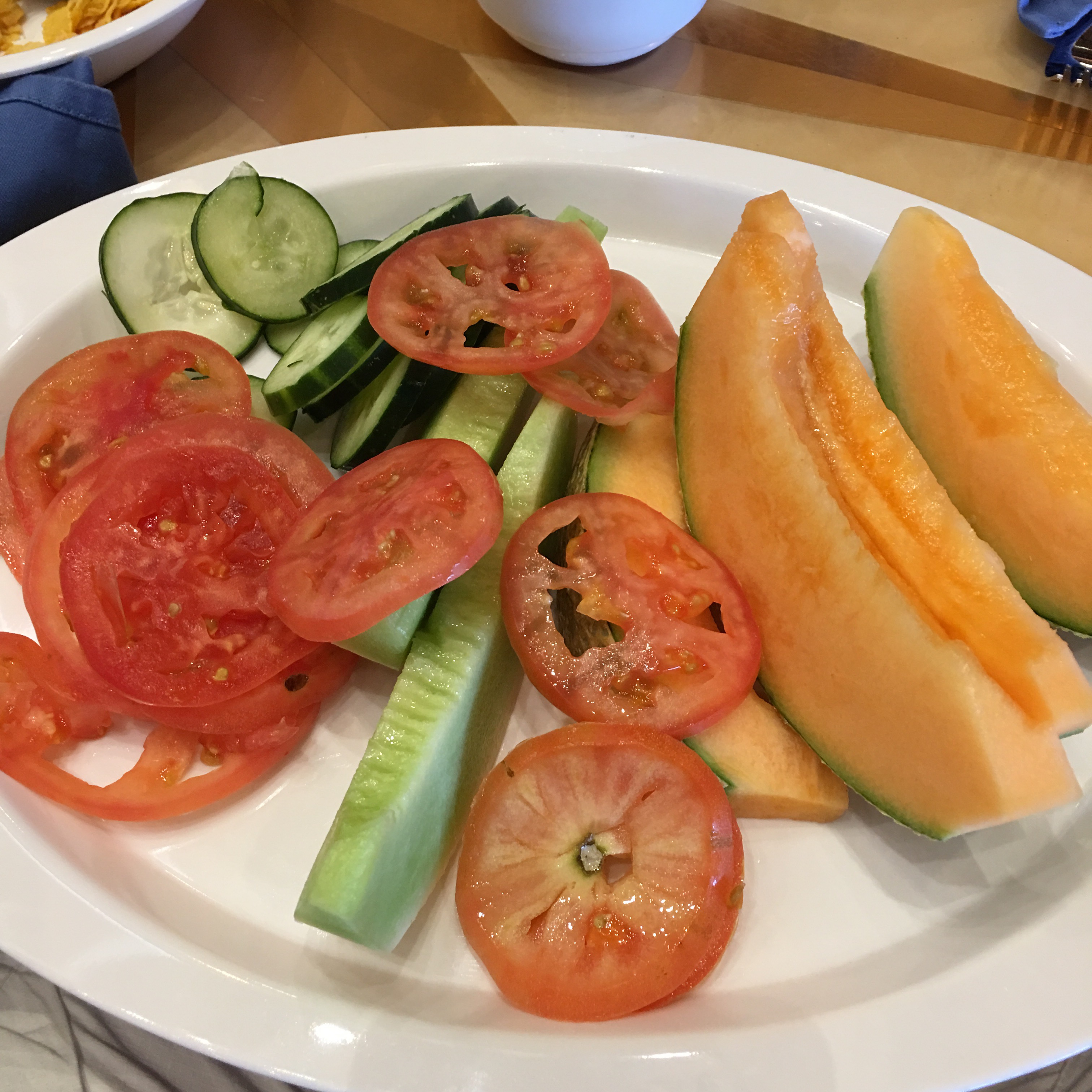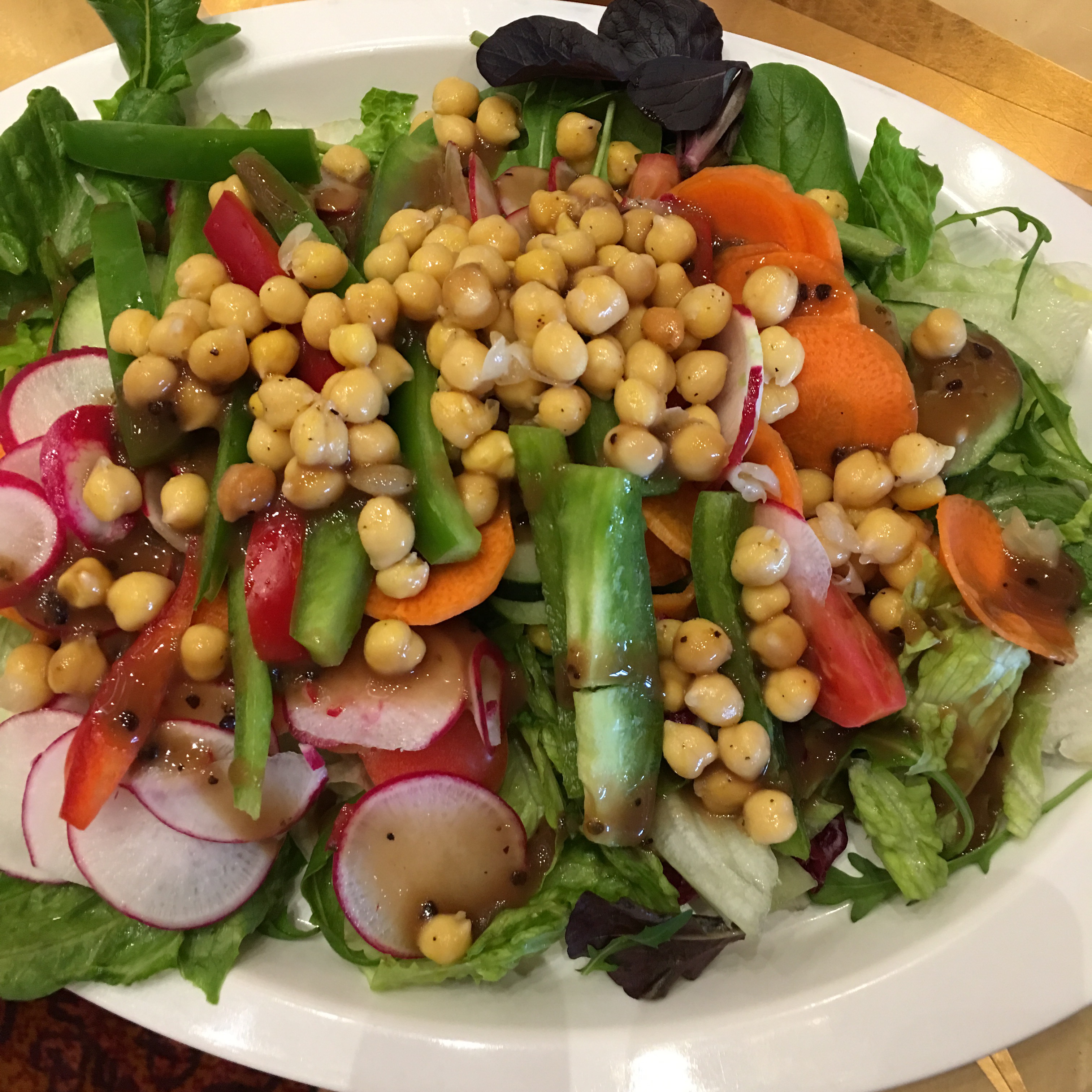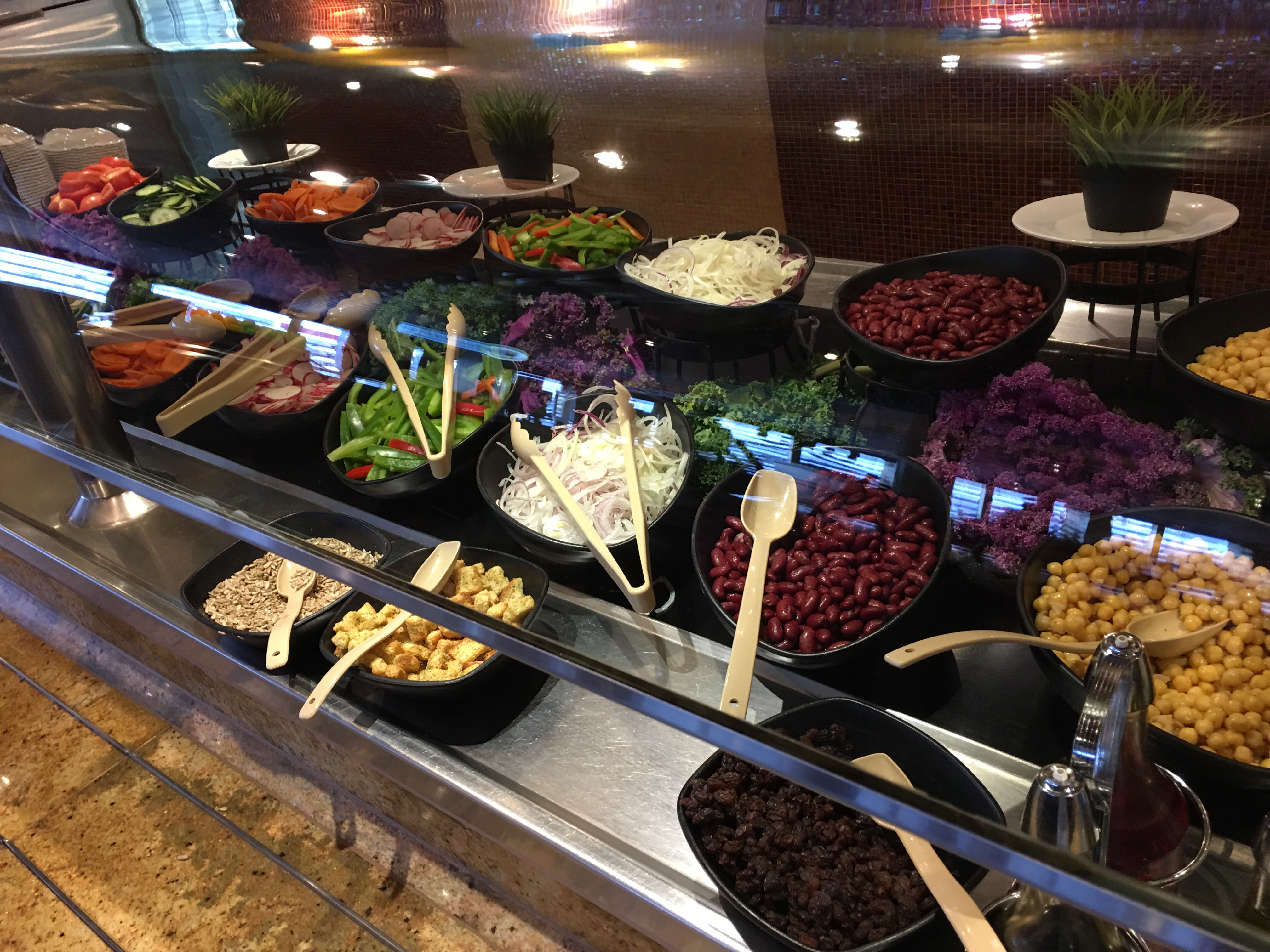 Now I'm ready to enjoy any food or drink that I want without worry or guilt.
We set foot on Cozumel and grabbed a can of Jack & Coke straight from 7/11. This is the kind that's made with real cane sugar, no high fructose corn syrup. You can't beat that for 20 pesos which was only $1 USD.
After a long walk by the ocean, browsing shops, we headed back and grabbed a ginger ale and jack from the same 7/11. No guilt, no worries.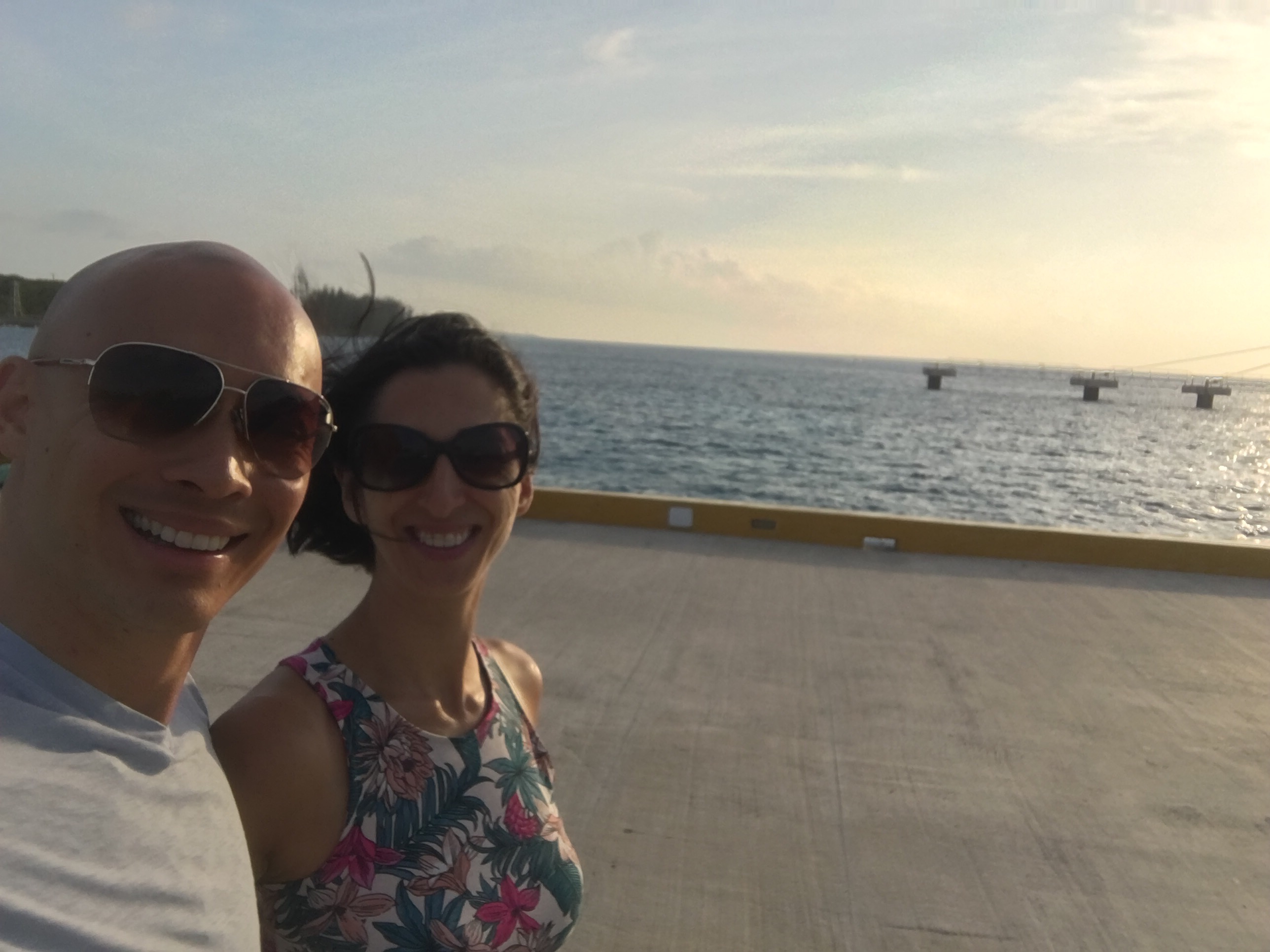 Feeling great, with a little buzz, I was starving for a workout. But only after I ate a loaded veggie burger and a handful of fries.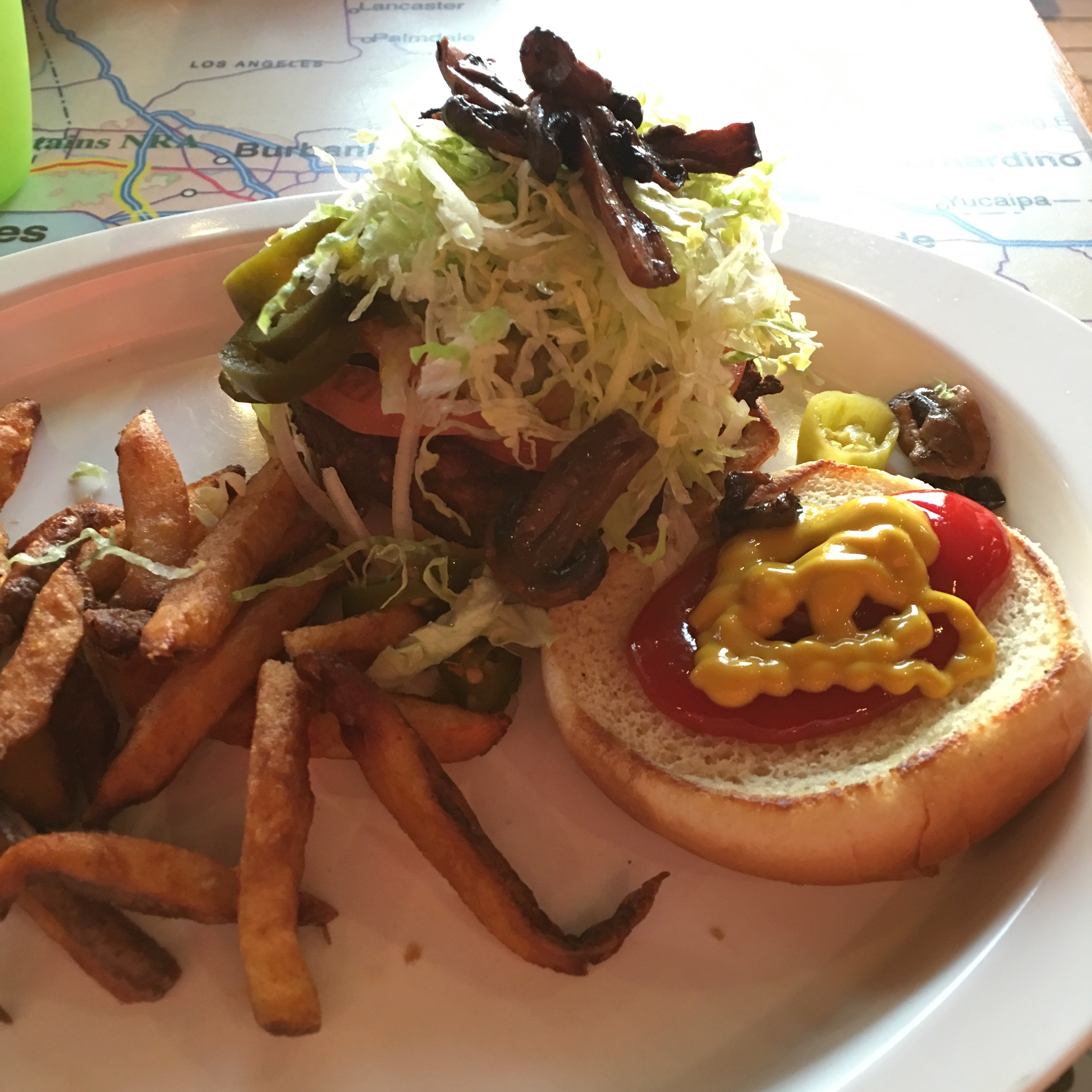 Today was the first day I decided to do pyramids. My joints, muscles, and nervous system were conditioned from all the previous workouts. I did my pyramids with small muscles, they were the only ones that weren't crazy sore and tired. Shoulders and calves.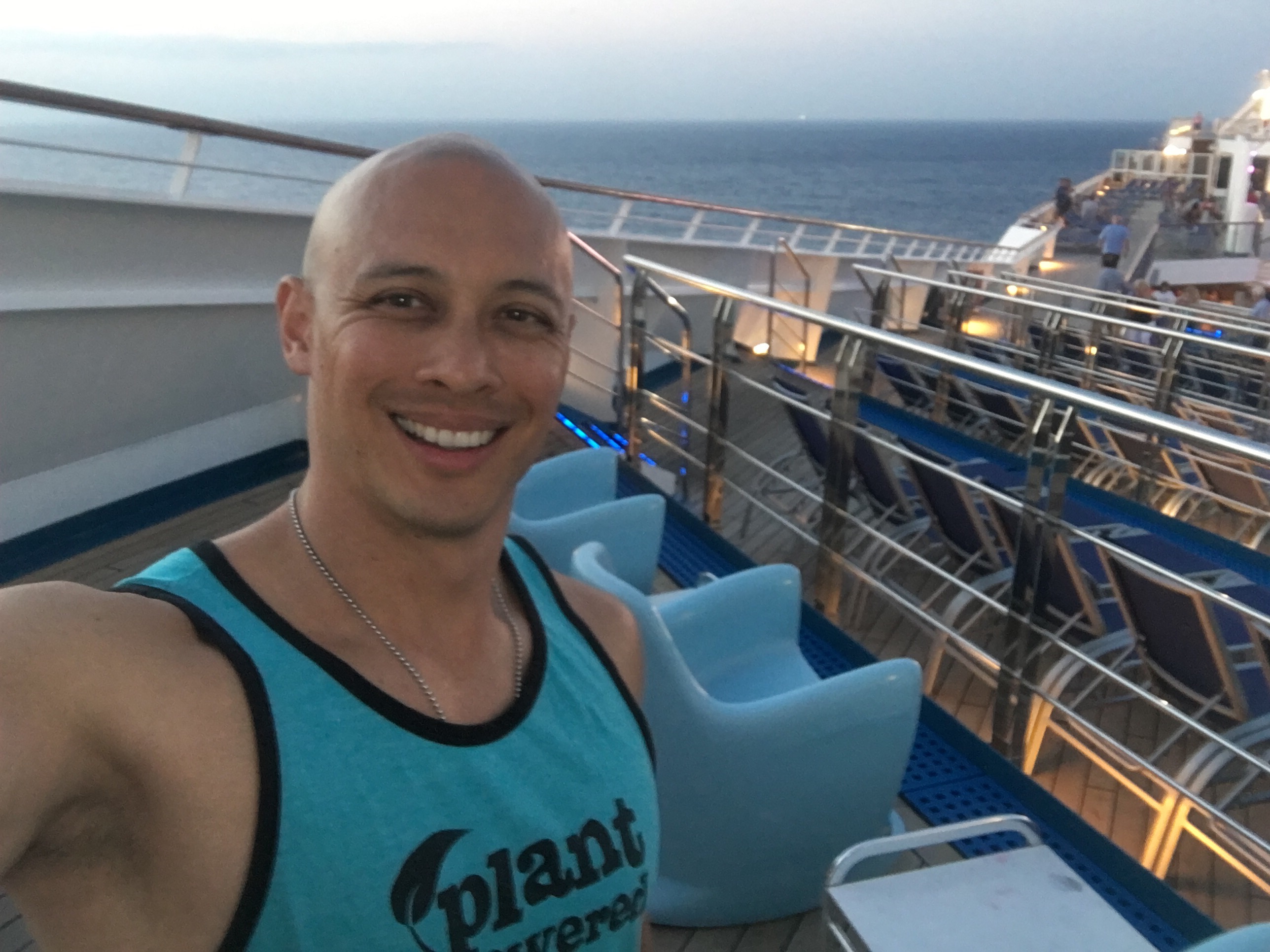 The workout felt great, even though it was a light one.
After the workout, I ate another 1.5 pound BFS.
Brooke and I saw a few shows and ended the night with a delicious vegan thin crust pizza
What a great day.
NUTRITION
Massive salad
Bowl of watermelon
Jack & coke
Jack & ginger ale
Loaded veggie burger
Handful of fries
Massive salad
4 slices Vegan no cheese mushroom pizza w/arugula
WORKOUT
15 min lifefitness elliptical
DB lateral raises 30@15, 22@20, 15@25, 15@25 oops meant to grab the 30s, 12@30, 7@35, 6@40, 3@45, 3@45, 2@45, 5@40, 6@35, 8@30, 10@25, 11@20, 12@15
45 Deg back extensions 15, 12, 12, 12, 12, 15
Single leg calf press 8@170, 5@190, 3@210, 2@210, 4@190, 5@170, 7@150, 7@150, 6@150