Today was a full at sea day and I got my monster workout in early. I made a circuit out of all the upper body machines. This included the ab crunch machine, lat pulldown, biceps curl, triceps press, chest press, and row. I also did 45° back extensions and dumbbell lateral raises.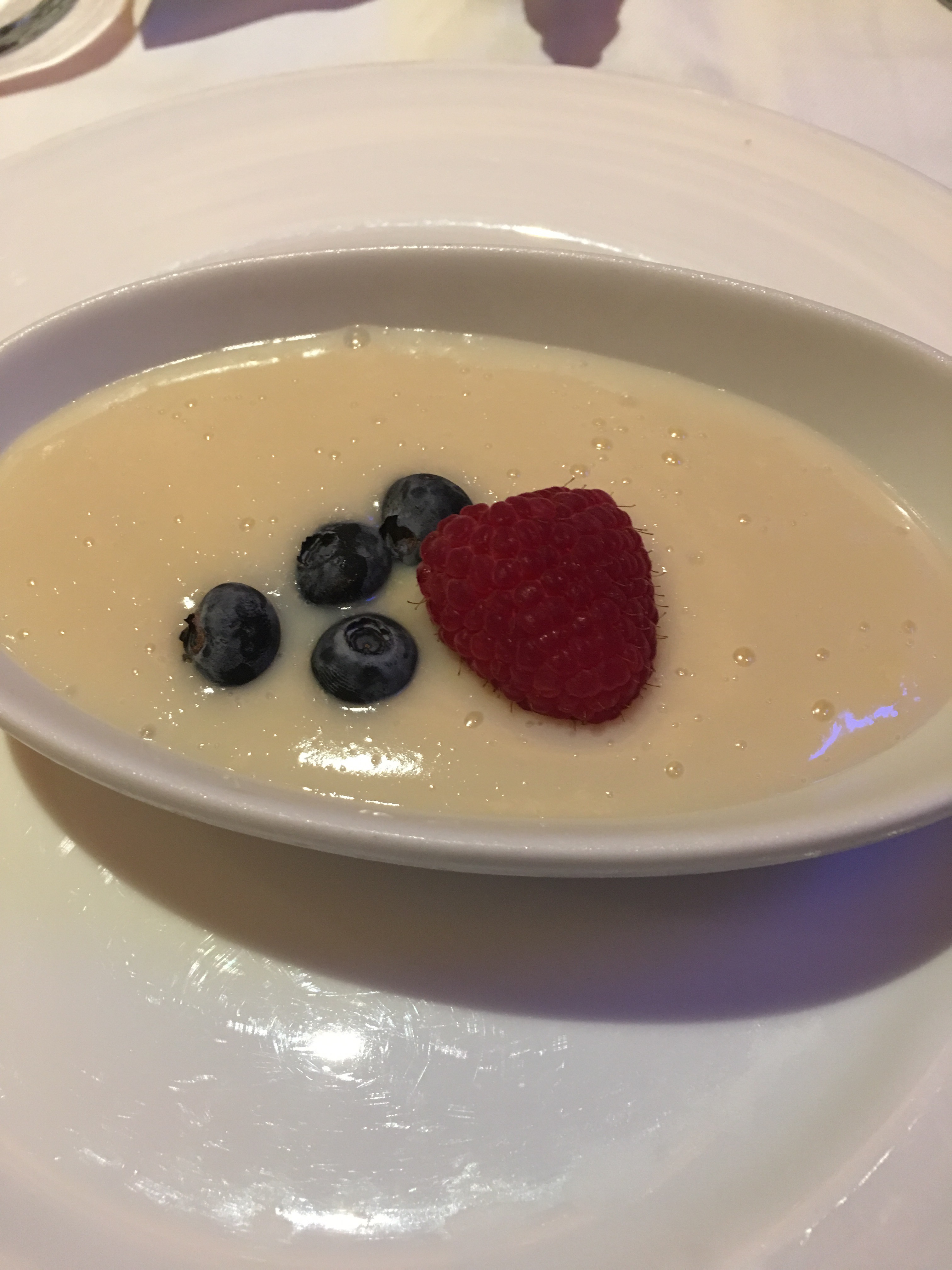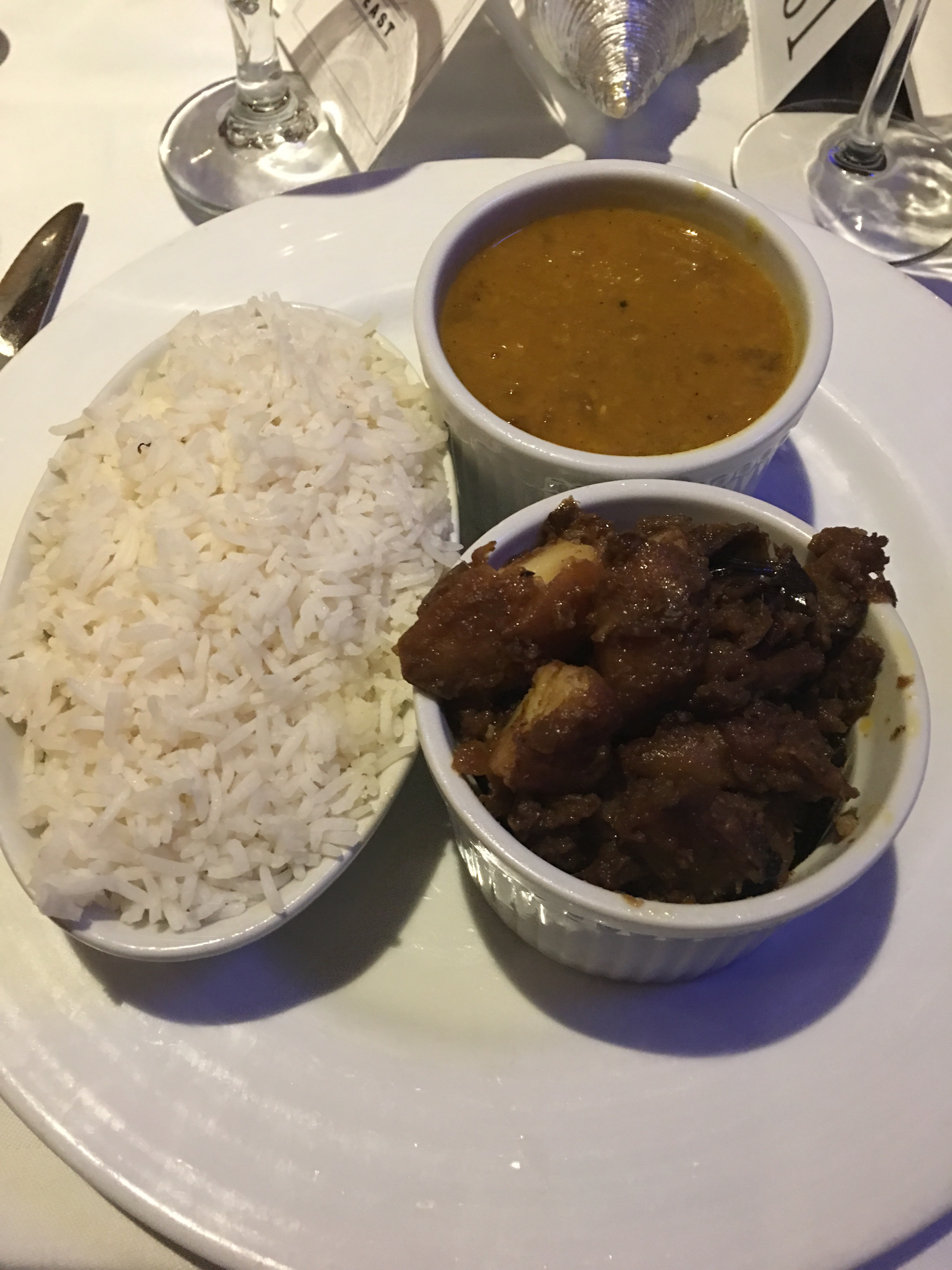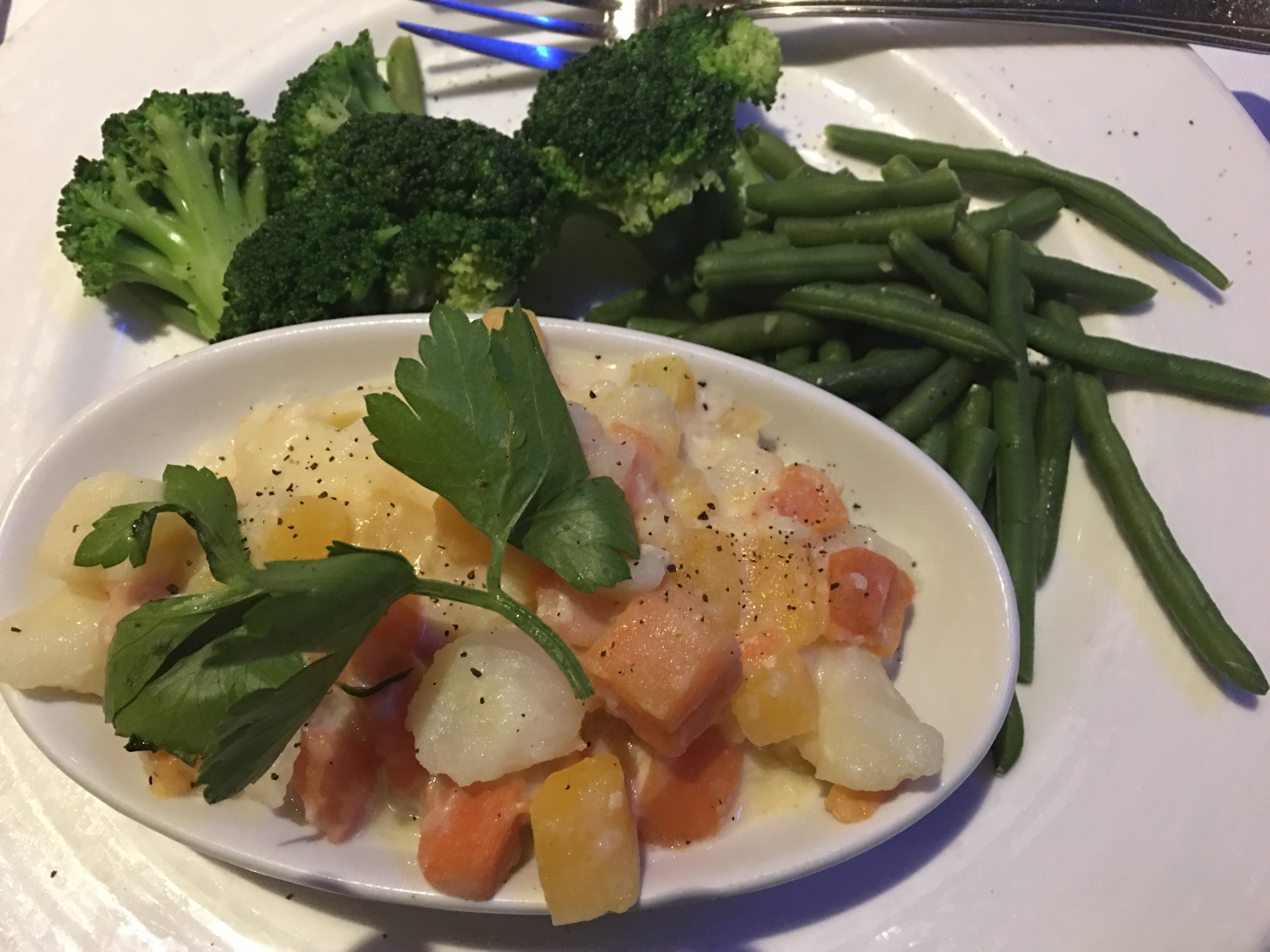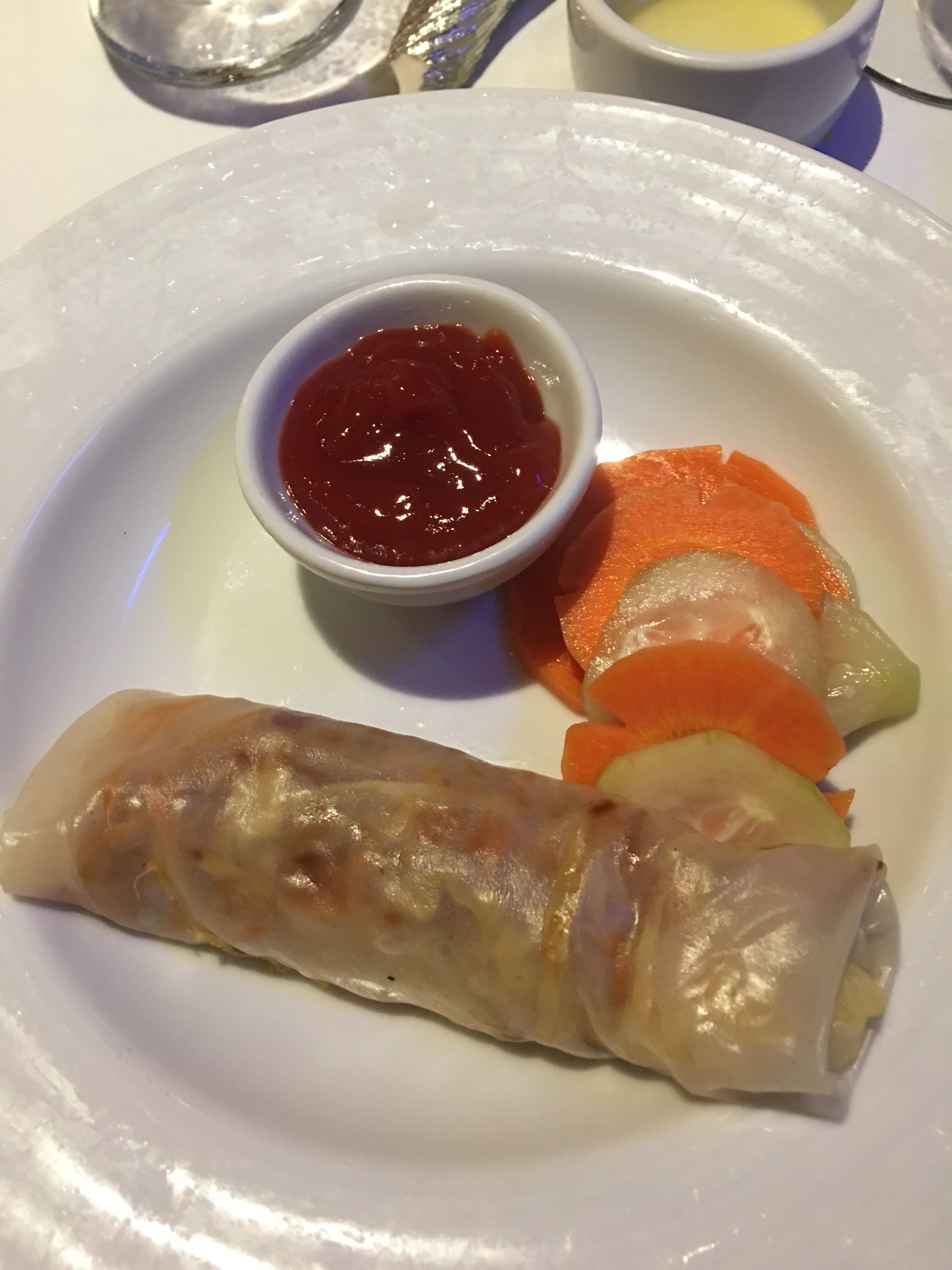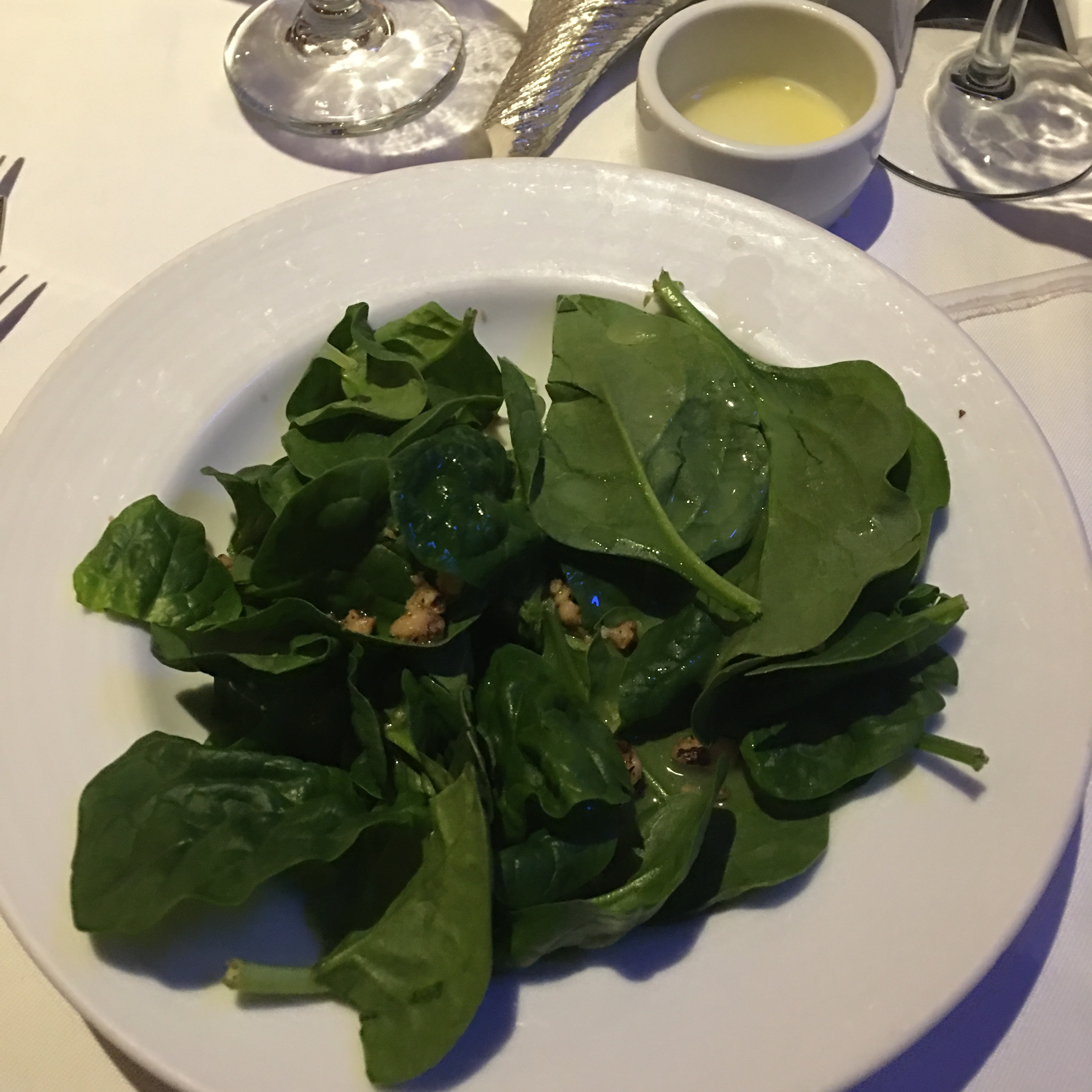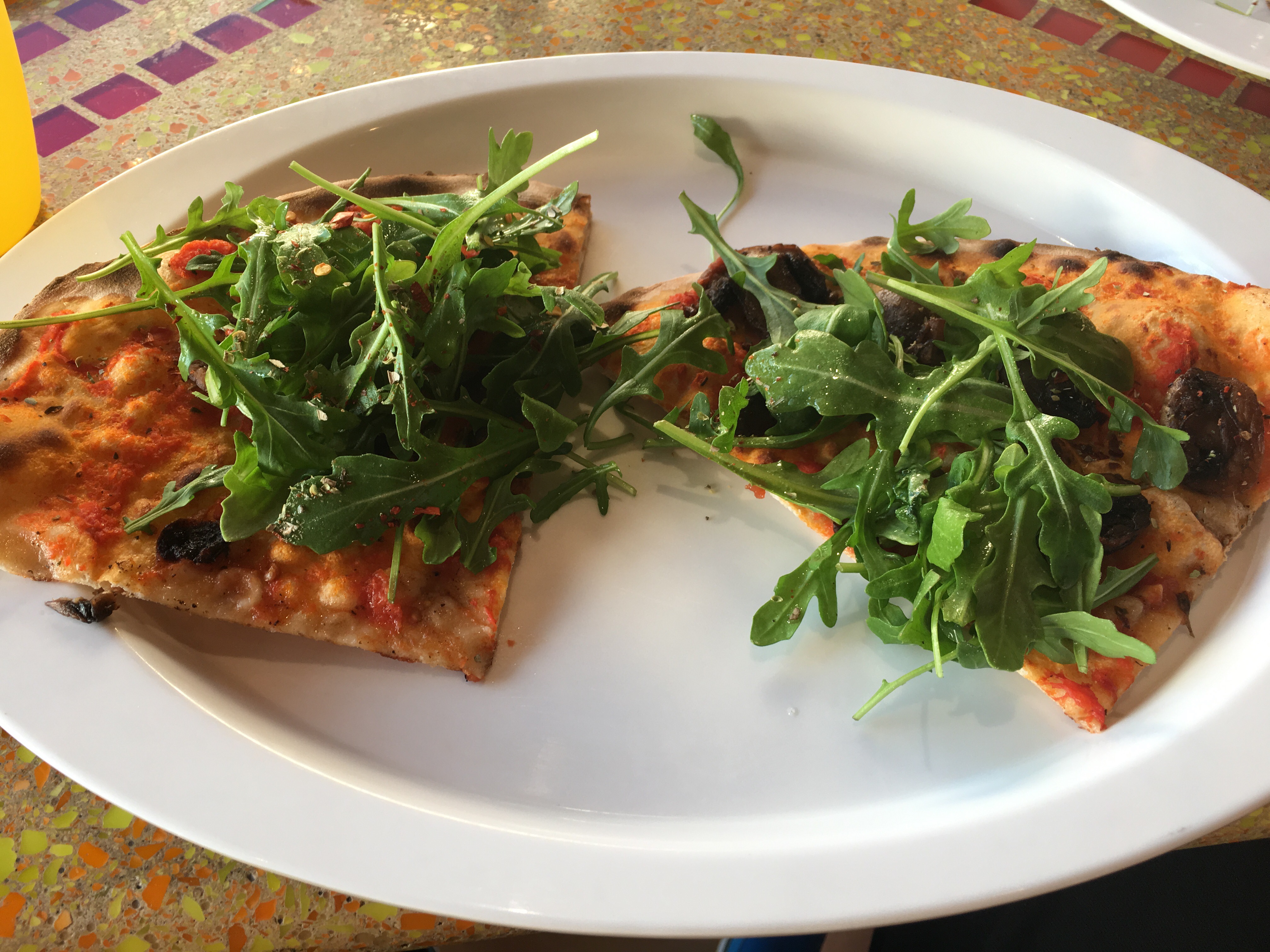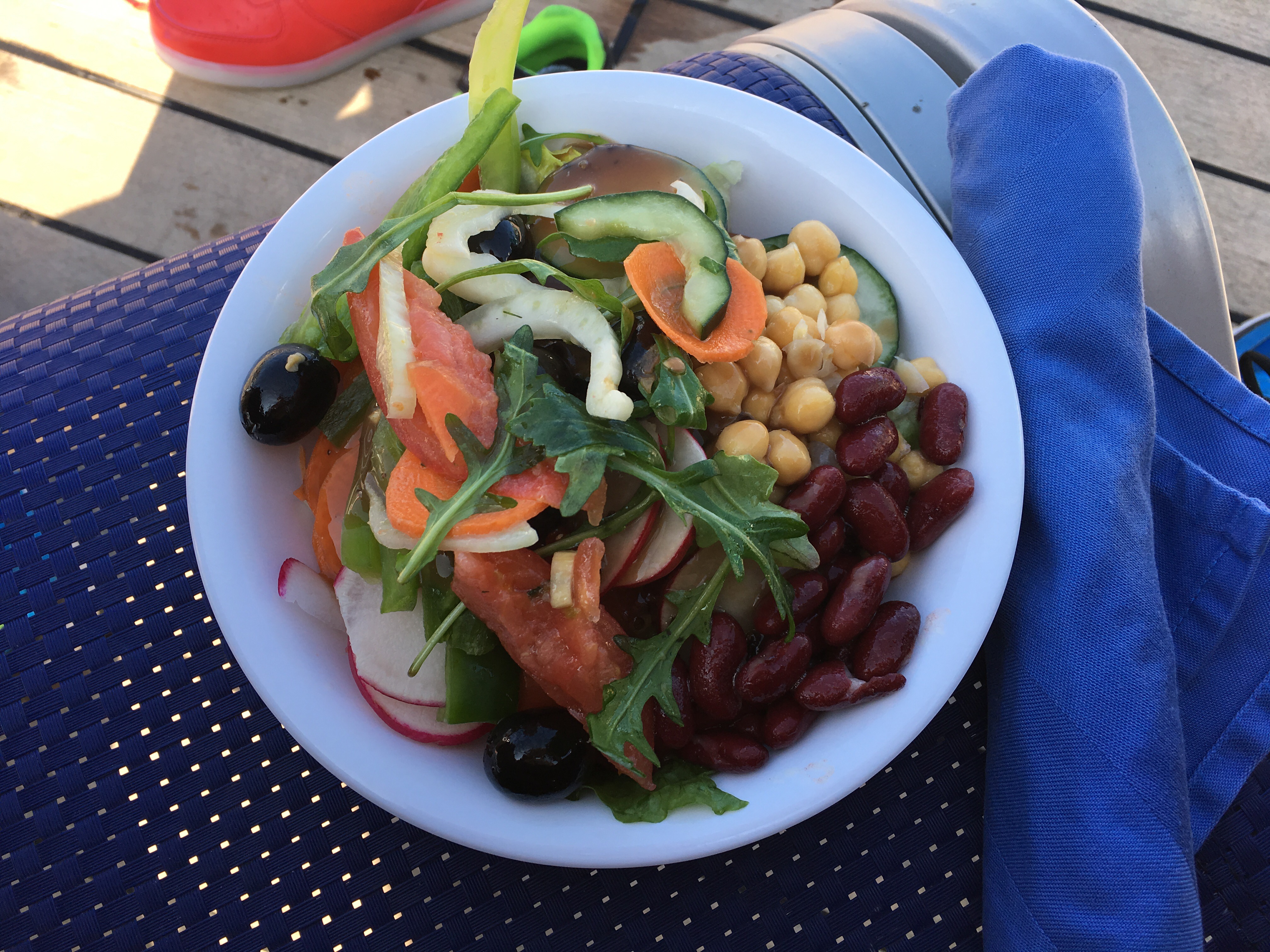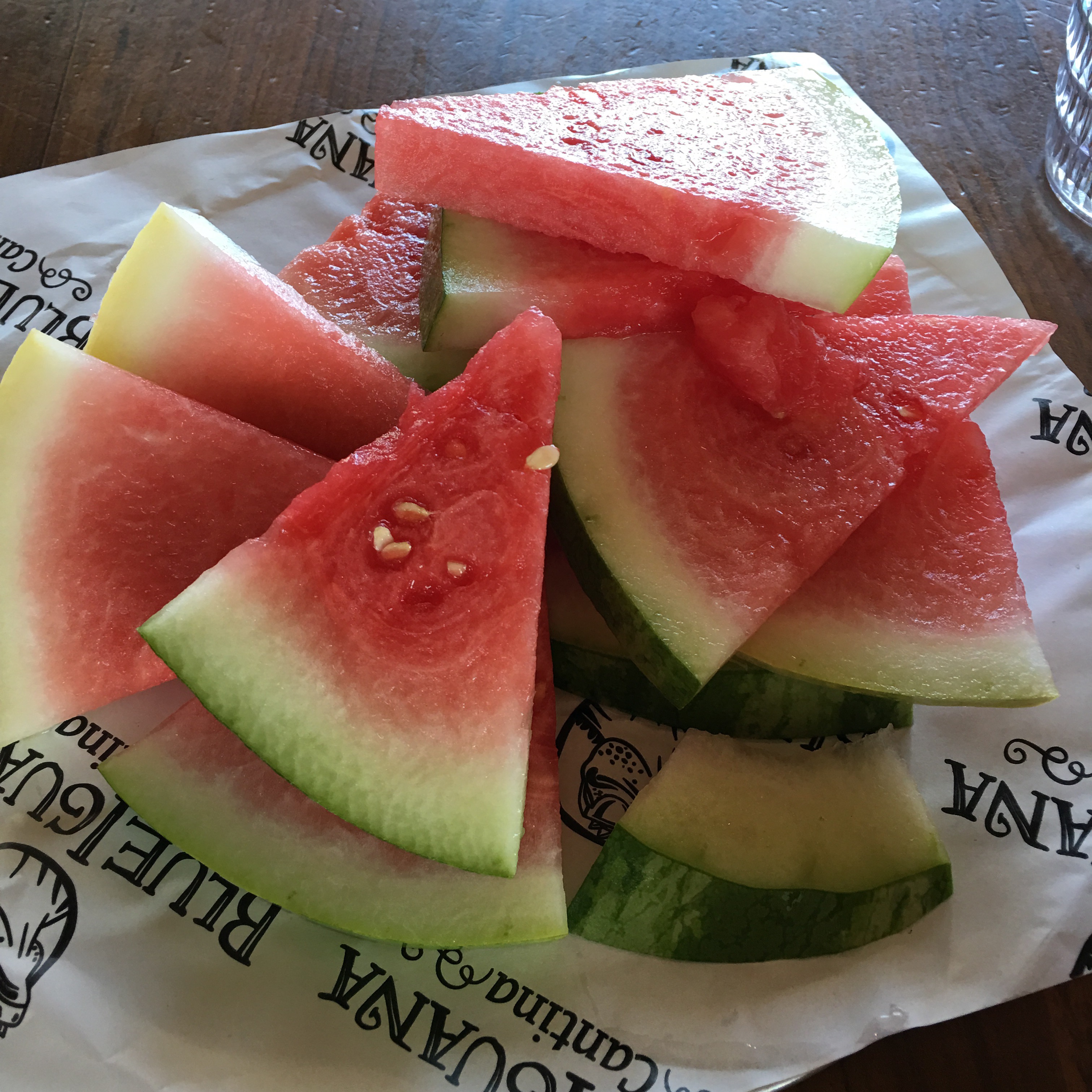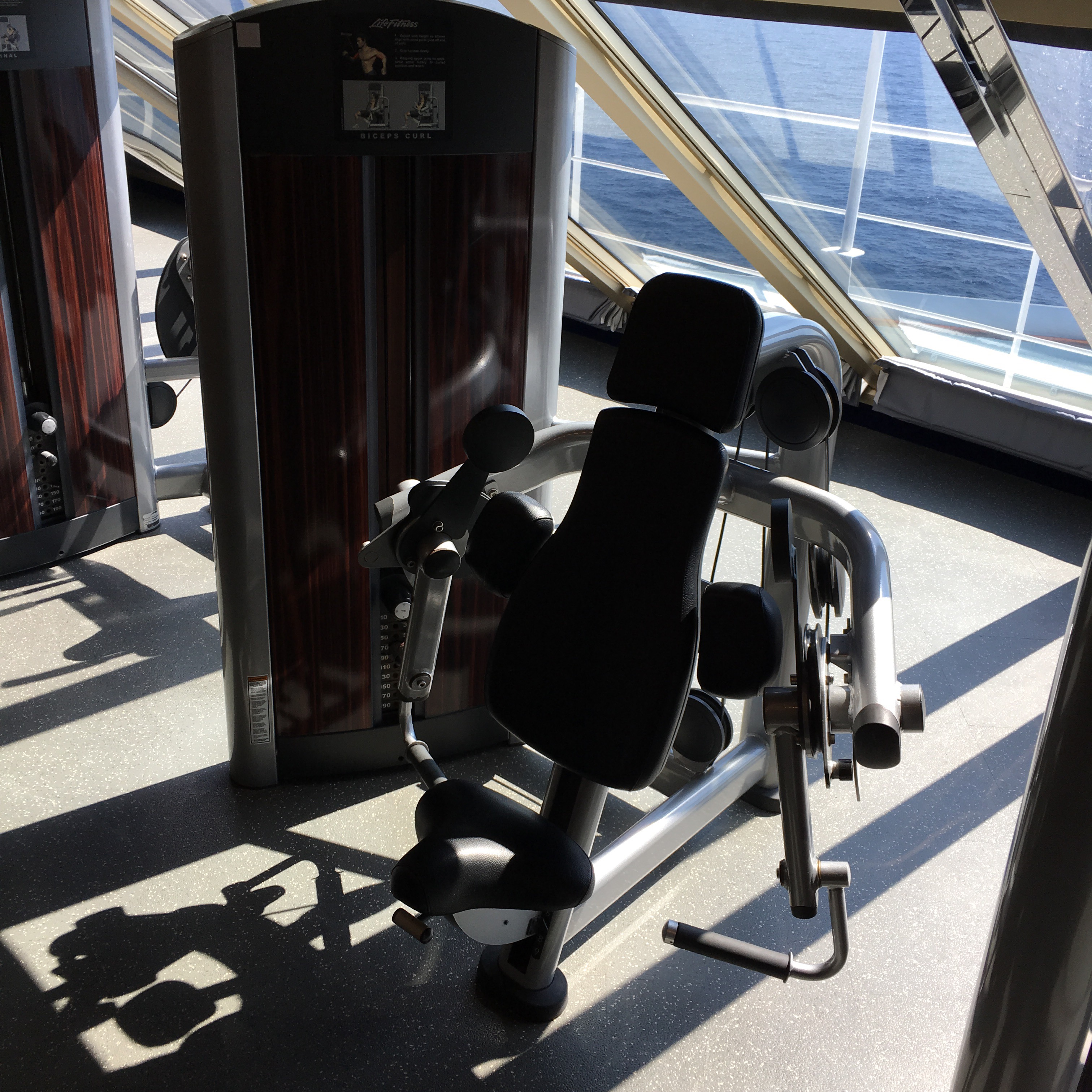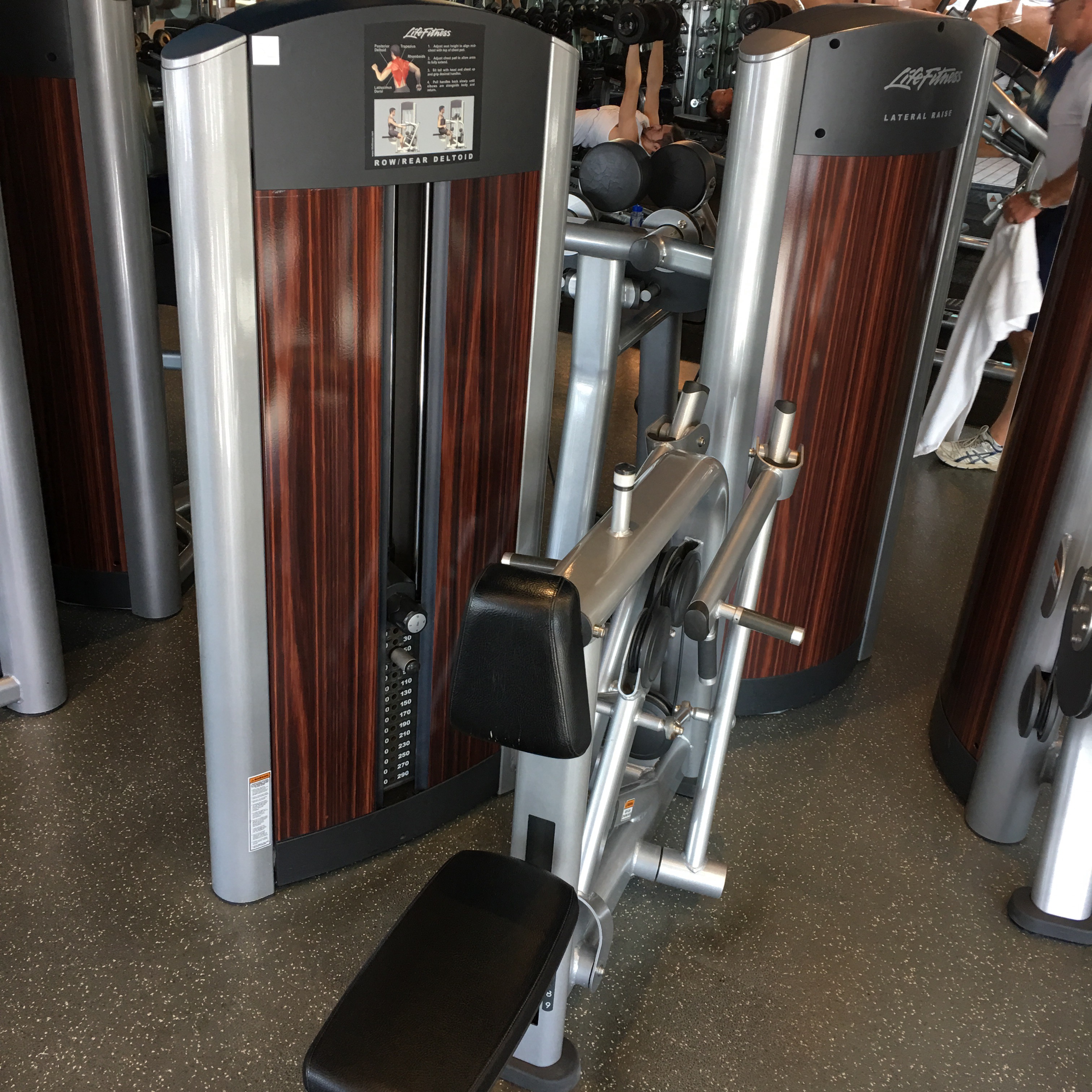 I designed my workout so that I would do drop sets on every exercise, since almost every exercise was using a selectorize machine. This was hugely convenient, because I could get the equivalent of 4 to 5 sets in just one.
These were dropset 20s, meaning, I would do a total of 20 reps, starting from the heaviest weight I could use to do only 2-3 reps, then would move the pin down one weight and do as many more as I could do, and so on.
This would fully exhaust my complete range of muscle fiber types. I did 2 rounds for each exercise, totalling 14 drop sets. Each drop set was the equivalent of 4 to 5 traditional sets. That's like doing 56 to 70 traditional sets in 35 minutes, because I took no rest between sets, except to log what I just did on my notepad.
On top of that I did 3 sets of 12 back extensions.
By the time I was done, my muscles were toast. It felt amazing.
NUTRITION
Oatmeal, raisins, walnuts, brown sugar, 2 hashbrown/tater tots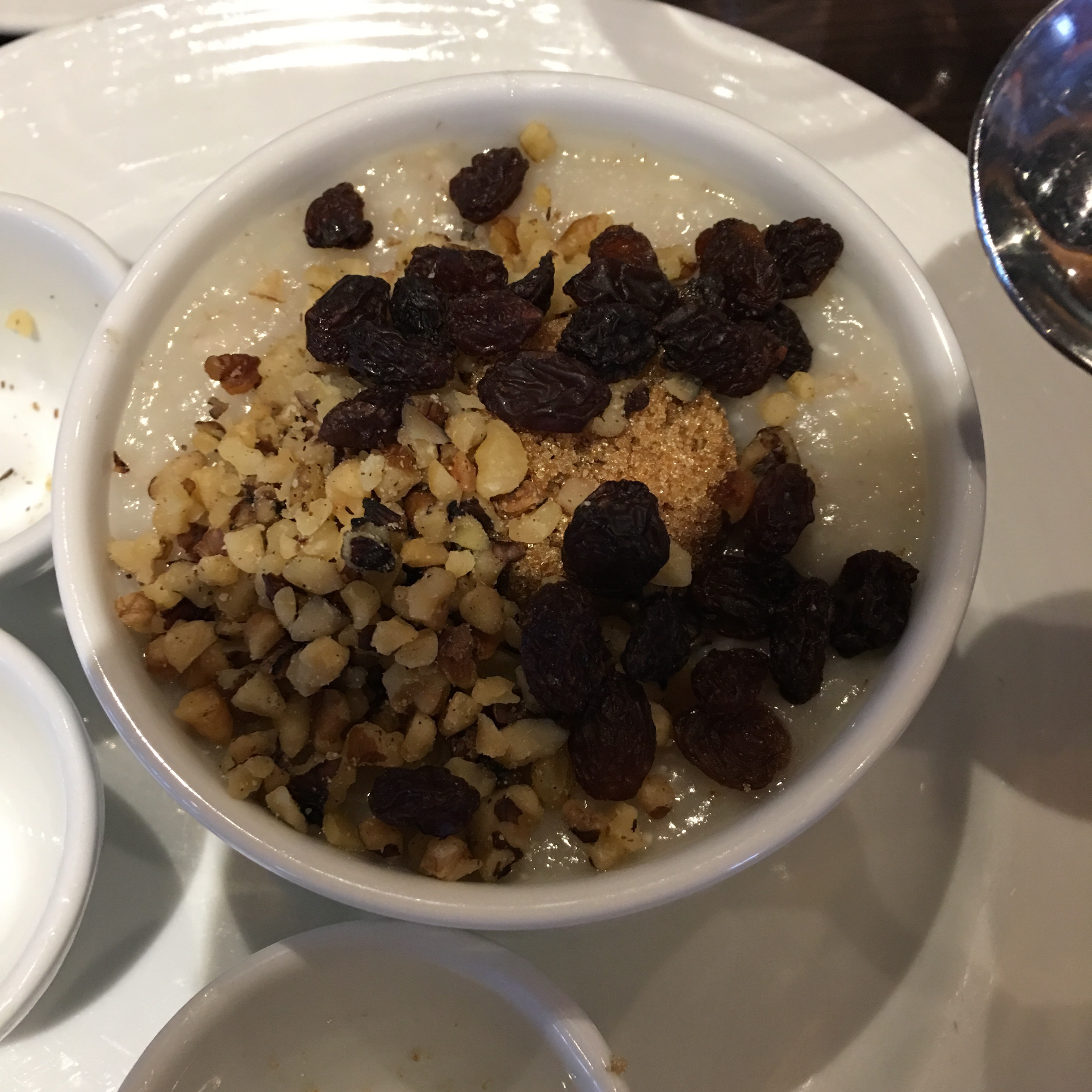 Banana, apple, melon, cantelope, cucumber slices, tomato slices, baked beans, roasted tomato, a few roasted potato cubes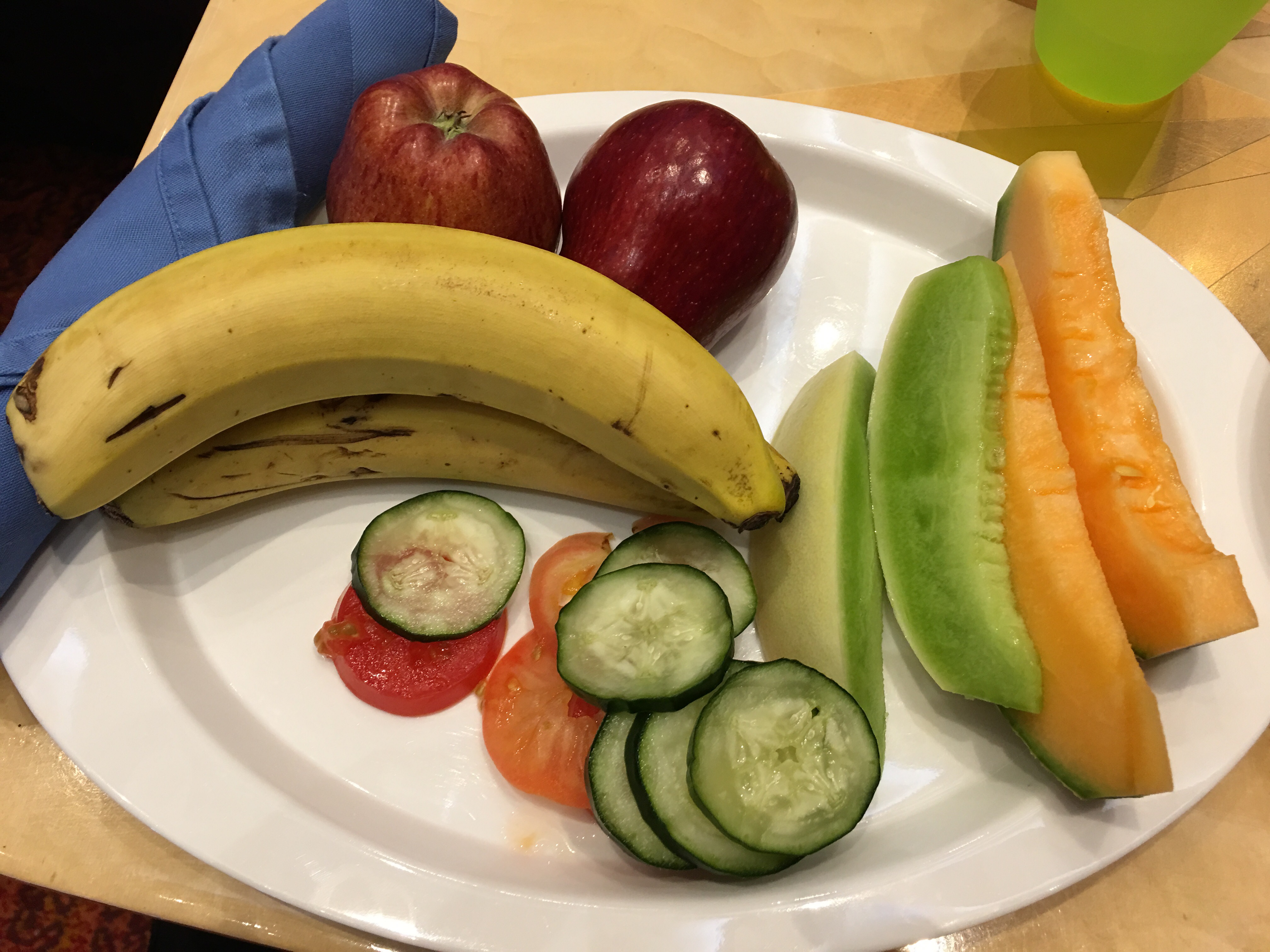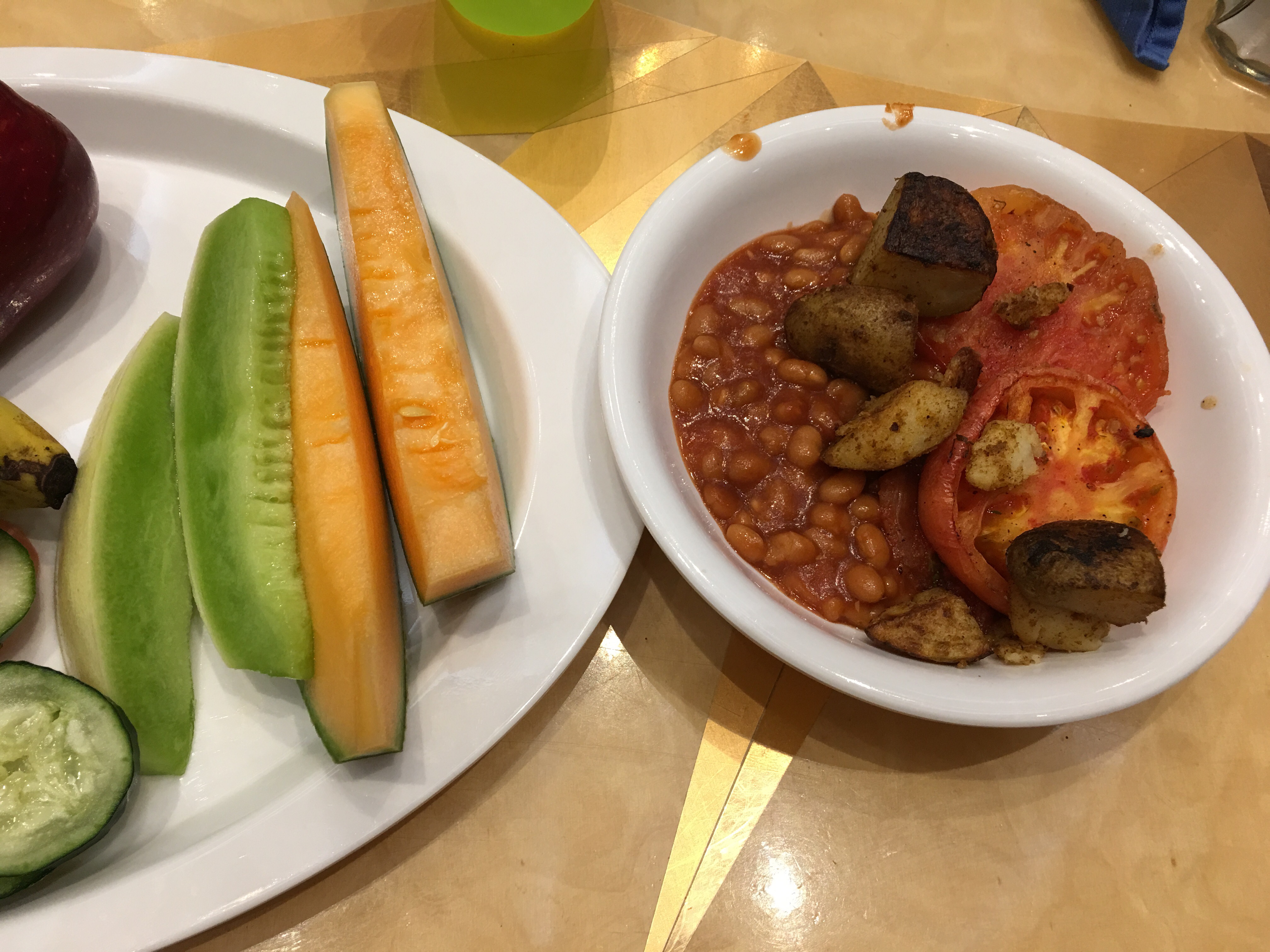 1 tropical delicious drink
Bowl of salad, 3 plates of watermelon
2 slices vegan mushroom no cheese pizza
1 frozen hurricane
Small spinach salad, root vegetable steamed spring roll, steamed broccoli, steamed green beans, cream of potato something, lentil curry, potato curry, white rice, soy custard
1 frozen Miami vice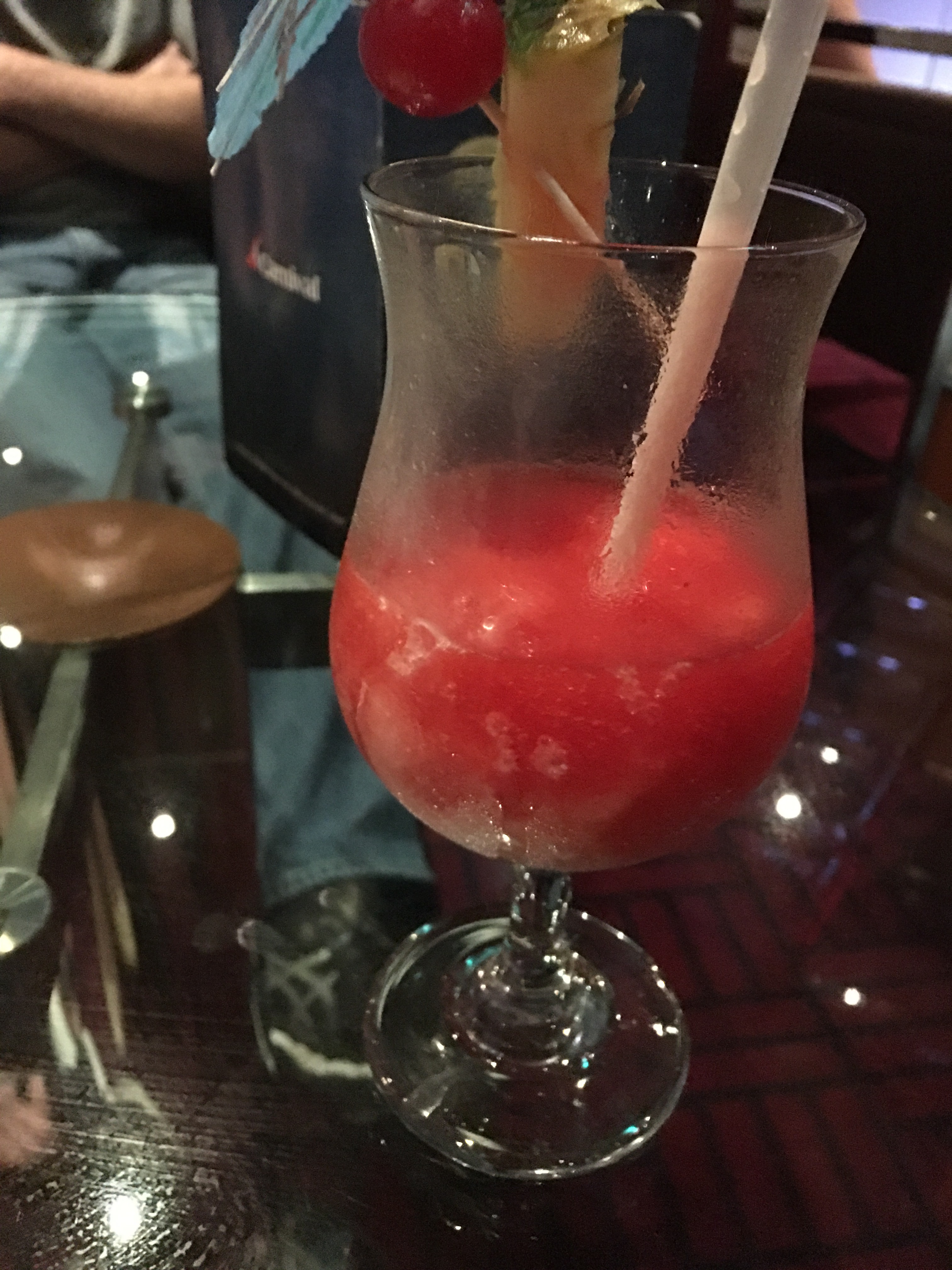 2 slices vegan mushroom no cheese pizza
WORKOUT
Machine back Ext 1 set, 20 reps
45 degree back extensions 12, 12, 12
Dropsets totaling 20reps in at least 45s avg 6 drops
Machine abdominal 20, 20
Machine biceps curls 20, 20
Machine triceps press 20, 20
Machine pull down 20, 20
Machine chest press 20, 20
Machine row 20, 20
Dumbbell lateral raises 20, 20