Today was embarkation day for our cruise. We were up at 6 o'clock in the morning and I started off by making a smoothie made out of what ever ingredients we had left in our refrigerator. I put a half bag of collard greens and six remaining bananas in the vita mix and blended it up. It was one of the most disgusting smoothies I have ever made. I forced myself to drink as much as I could. I almost vomited after every sip, but I managed to get 62 oz down.
Why did I force myself? I am finally addicted to greens again.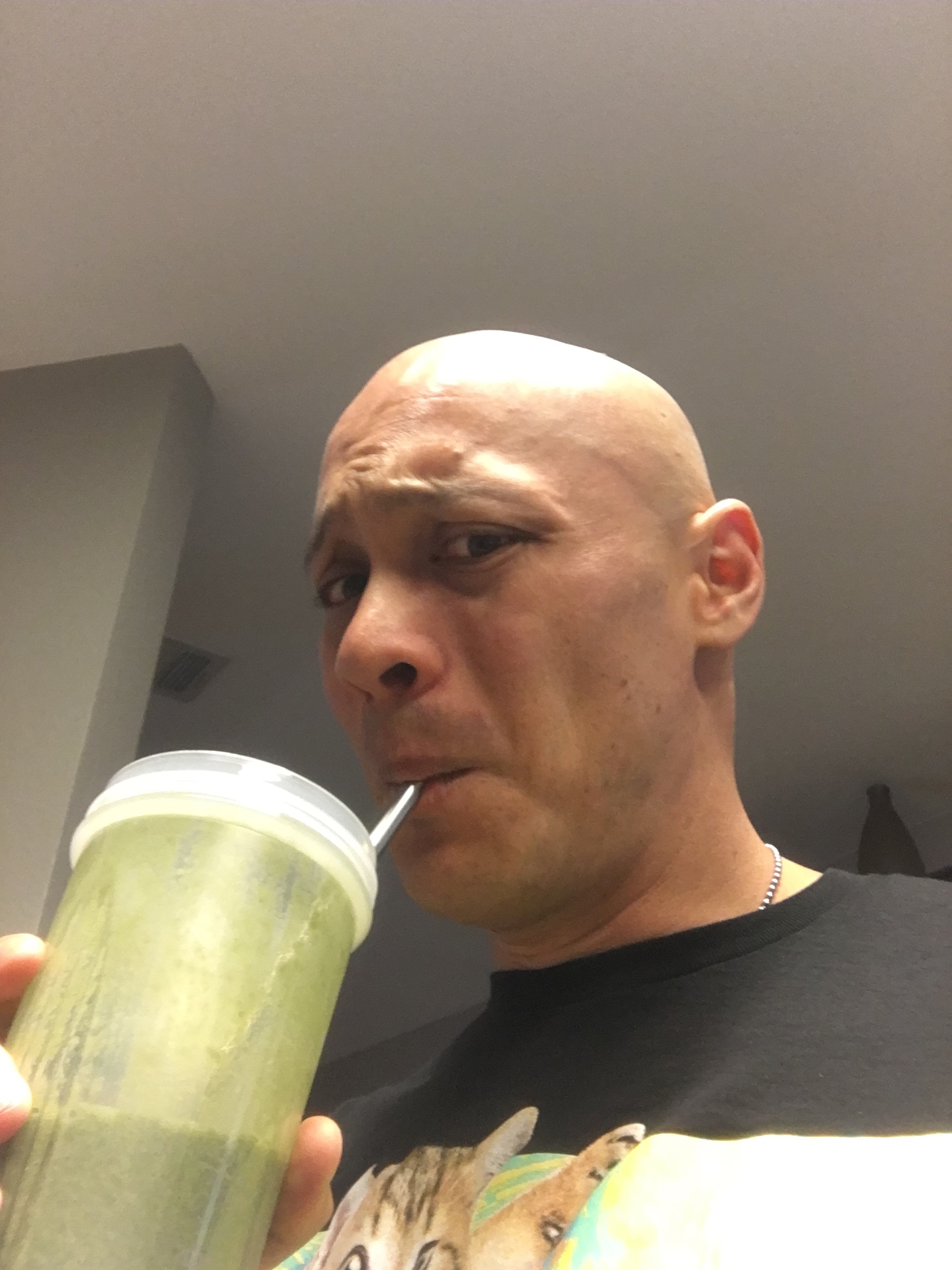 We then jumped in the car and began our Jorney to Galveston, when we received a notification stating that the fog was so dense our cruise ship was not able to dock at the port yet. So we took the opportunity to stop in Houston and eat lunch at our favorite restaurant, Pine Forest Café. It's a vegan all-you-can-eat buffet. Pure heaven.
The strategy that I used here was to load up and eat as many vegetables as I possibly could until I was full. Then eat whatever I want to afterwards.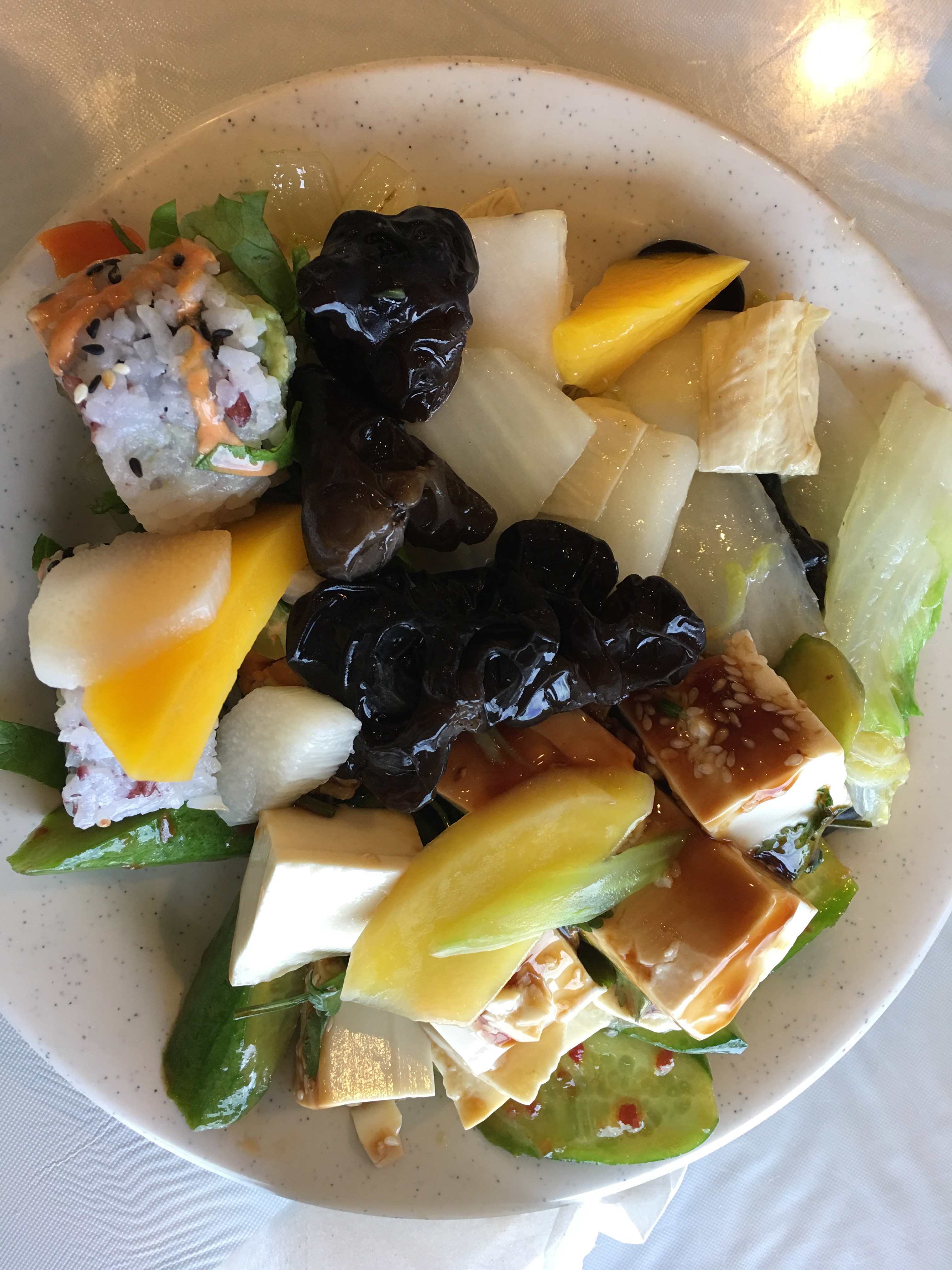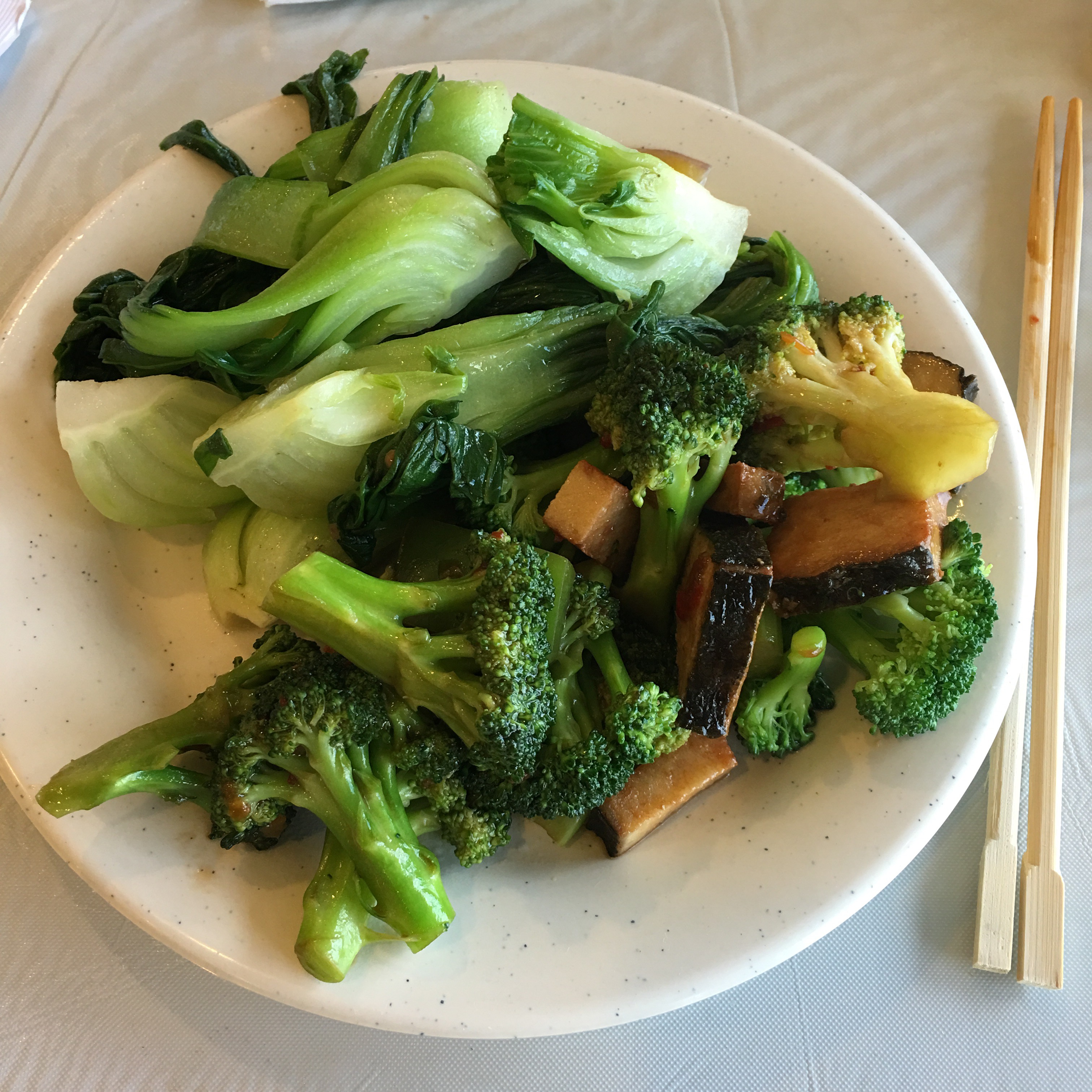 It took two high piled plates of the most delicious cooked Chinese veggies to get me full. Then I enjoyed some vegan sushi, watermelon, and a few mouthwatering desserts.
By the afternoon we were on the ship, and it is a beautiful ship. Happy people, wonderful food smells, and great music everywhere.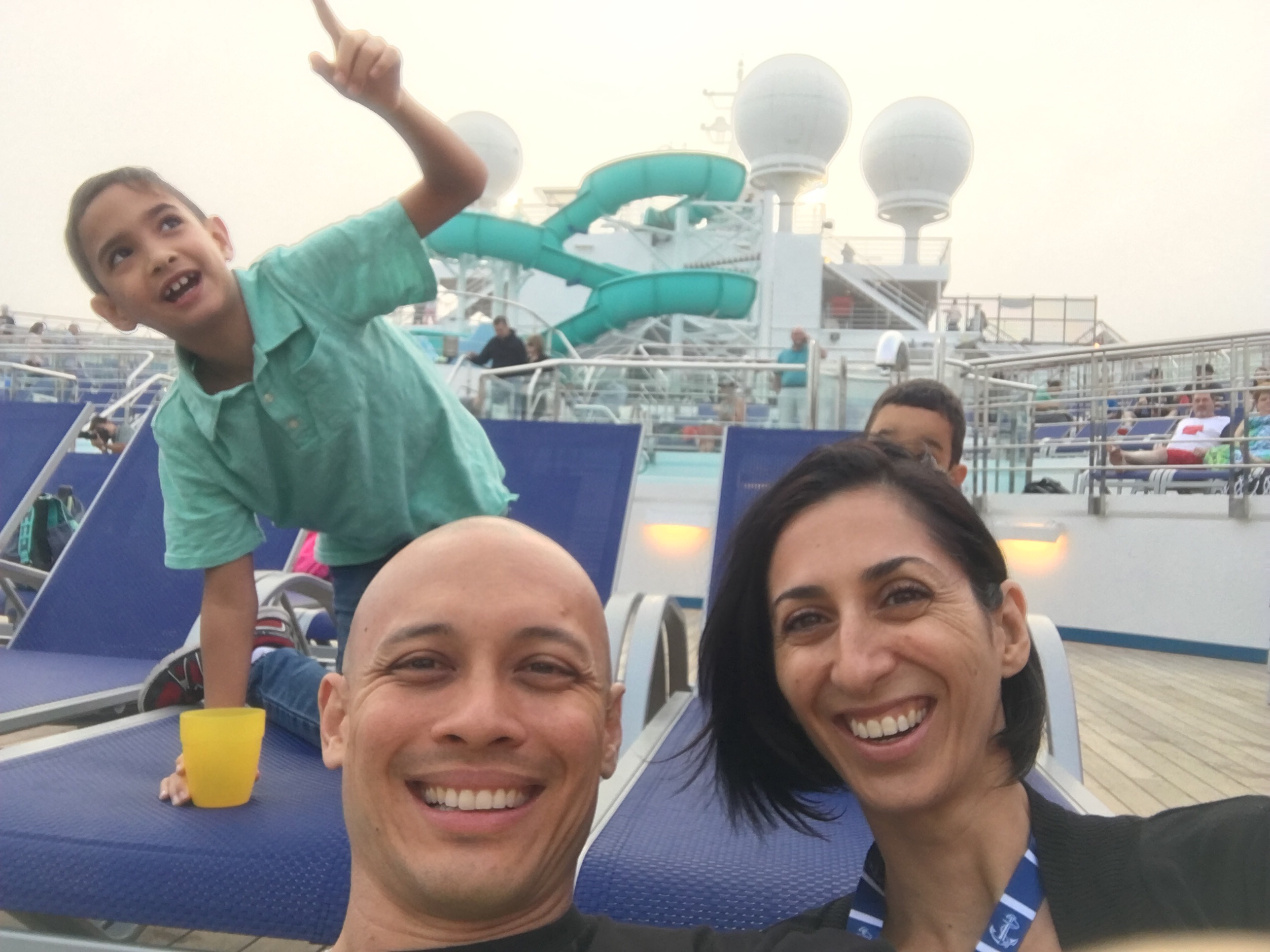 We ordered up a veggie burger and fries from Guy's Burger Joint. Loaded it up with toppings. Delicious.
I ordered some rum fruity drink. Delicious.
After touring the whole ship, finishing the safety drill, and beginning to wind down. We ordered 3 vegan thin crust no cheese mushroom pizzas and I ate 8 slices. Delicious.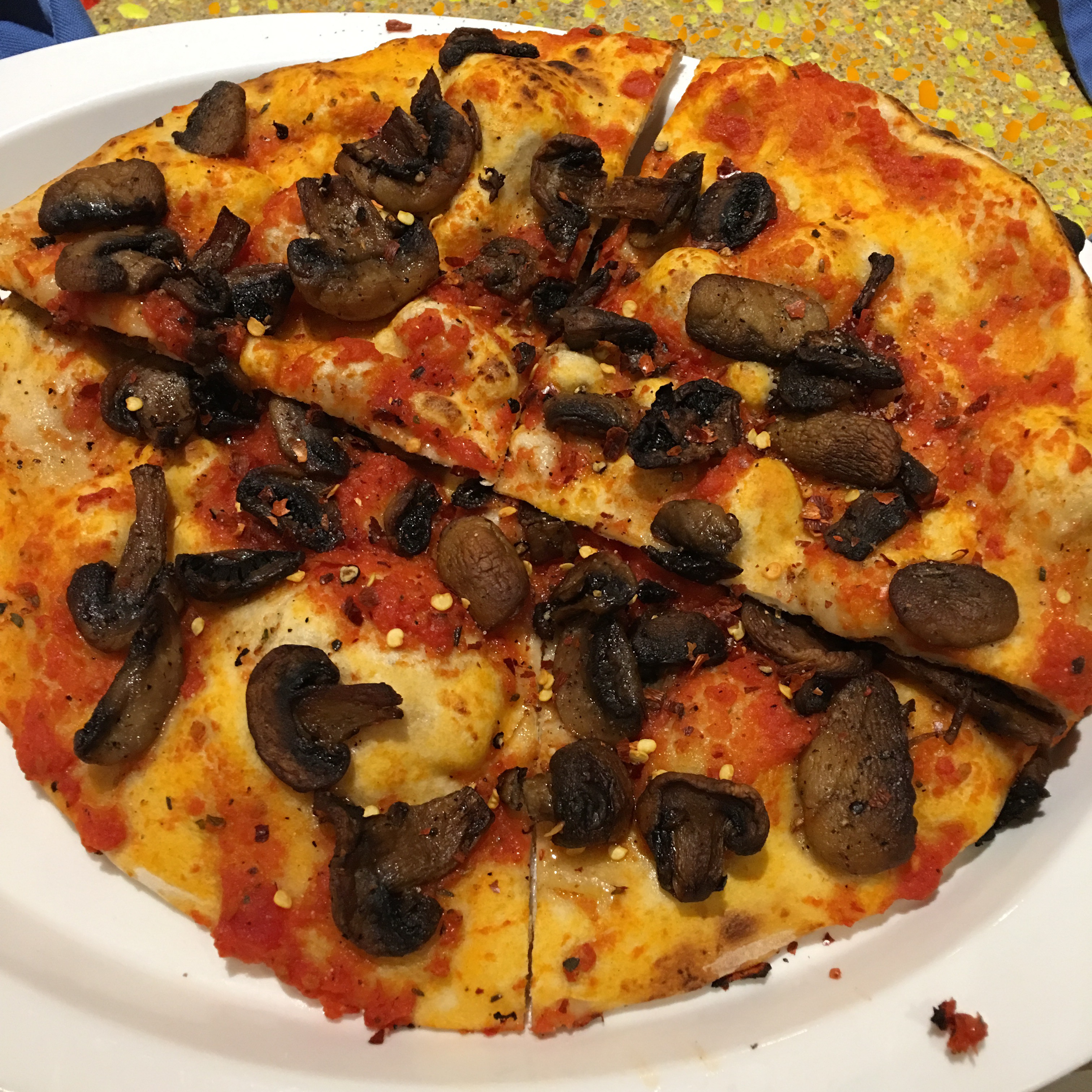 Now, I made a big mistake when it came to scheduling my workout. My plan was to get a big workout in after I put the kids bed. Big mistake. I went to the gym at 10pm, and it was closed. I forgot the gym on cruise ships had a closing time. I'm used to most hotel gyms being open 24/7. Cruise ship gyms have closing times.
This was a set back. When I eat so much processed carbs and junk, it's 100% essential that I do a monster workout of lots of heavy resistance and weights. Doing every set to failure. I want to expend as much muscular glycogen as possible so that my muscles will suck up as many excess carbohydrates as possible, leaving very little to my fat tissue. Since I didn't workout, all of that extra pizza, fries, burger, sushi, and dessert went straight to my fat cells. Not good.
Tip: get your workout in as early as possible. I made a bad bet by eating bad junk first and then "planning" to workout later. Future plans can always change, so you are rolling the dice with your body when you make these bets.
I'm looking forward to a great workout. This ship has one of the nicest gyms on any ship I've sailed.
NUTRITION
62oz kale banana smoothie2 piled plates of cooked veggies
Small bowl of mochi sesame ball and fried sweet potato
1 plate piled high of sushi
Some tofu
Some rum fruity drink. Delicious Veggie burger, Plate of fries
Some shoe string potatoes
8 slices of vegan thin crust, red, mushroom pizza
WORKOUT
None