WATCH THIS VIDEO & FOLLOW THE INSTRUCTIONS TO COMPLETE YOUR REGISTRATION!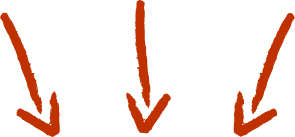 1

Open the EMAIL and CONFIRM your subscription.

We're sending you an email right now from "Smoothie Shred Challenge" with the email address as tom@thomastadlock.com. The subject is "Confirm your subscription."
Please click the link in the email so we can have permission to send you all the recipes and workouts.
In case you don't receive the email, please check all of your spam and junk folders. Sometimes our emails end up there.

2

Open the second email.

After you confirm your subscription, you will be sent a second email immediately that contains the link to our closed Facebook group, the smoothie recipe template, and more.

3

Join the closed Facebook group.

The link is in the second email. That's where a lot of the live trainings, support, and accountability will be. We aren't going to be answering questions directly via email. Ask all the questions you want in the group, that way the answers benefit everyone.